Circular Glasgow is leading a business movement right now across our city.
An initiative of Glasgow Chamber of Commerce, working alongside key partners Zero Waste Scotland and Glasgow City Council, Circular Glasgow offers your business, no matter the size, a powerful proposition to help lead the way through innovation, design thinking and new circular business models. By adopting circular economy strategies across your product or service industry, you can create a competitive advantage for your target market and tomorrow's consumers. Companies and organisations are already experiencing the multiple benefits of circular strategies and will reap the rewards for years to come.
This comes at a crucial time for the city in the lead up to hosting the United Nations Climate Change Conference COP26 and working towards Glasgow's target to be carbon neutral by 2030.
As we adjust to the profound social and economic changes emerging from Covid-19, we are learning new lessons in equipping ourselves for an unanticipated world. Never has it been more important to navigate the strategic impact and resilience of our business. Competition, new markets and changing legislation are just some of the reasons why future planning is essential.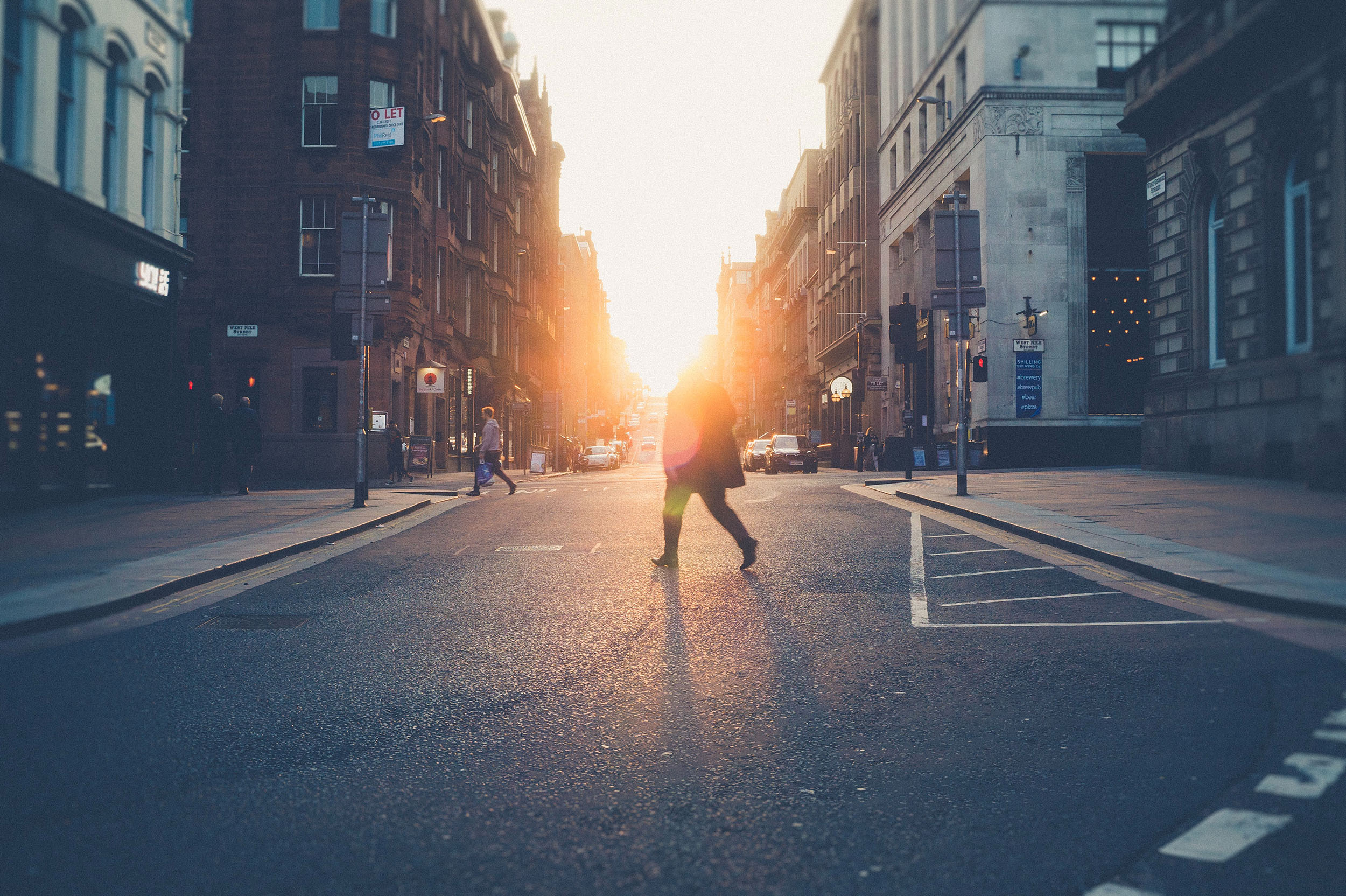 "Circular Glasgow has played a valuable role in raising the profile of circular economy and the opportunities it offers for business growth, innovation and resilience. It has galvanised the local business community, supporting small and medium-sized firms to reduce waste and cut costs to make the best use of our precious resources. Circular Glasgow and Zero Waste Scotland will continue to work collaboratively to drive and embed circular economy in Glasgow."
Iain Gulland
Chief Executive, Zero Waste Scotland
You are a big part of the story
Glasgow is a pioneer of revolutions.
We are a city renowned for innovation, industrial expertise, learning and trade. We are a people of character, warmth and charm whose story of invention, entrepreneurialism and transformation has achieved world class status. Economic prowess is in our DNA.
However, it's time to change the way we work, the way we produce, the way we consume. Glasgow is ready to lead the next revolution.
Together our progressive approaches in business and research are facing new challenges and risks which are impacting on our businesses. This calls for a new revolution for Glasgow and a commercial opportunity. By building capabilities to be more agile and innovative with evolving customer habits, digital technology and collaboration, you can gain a circular advantage.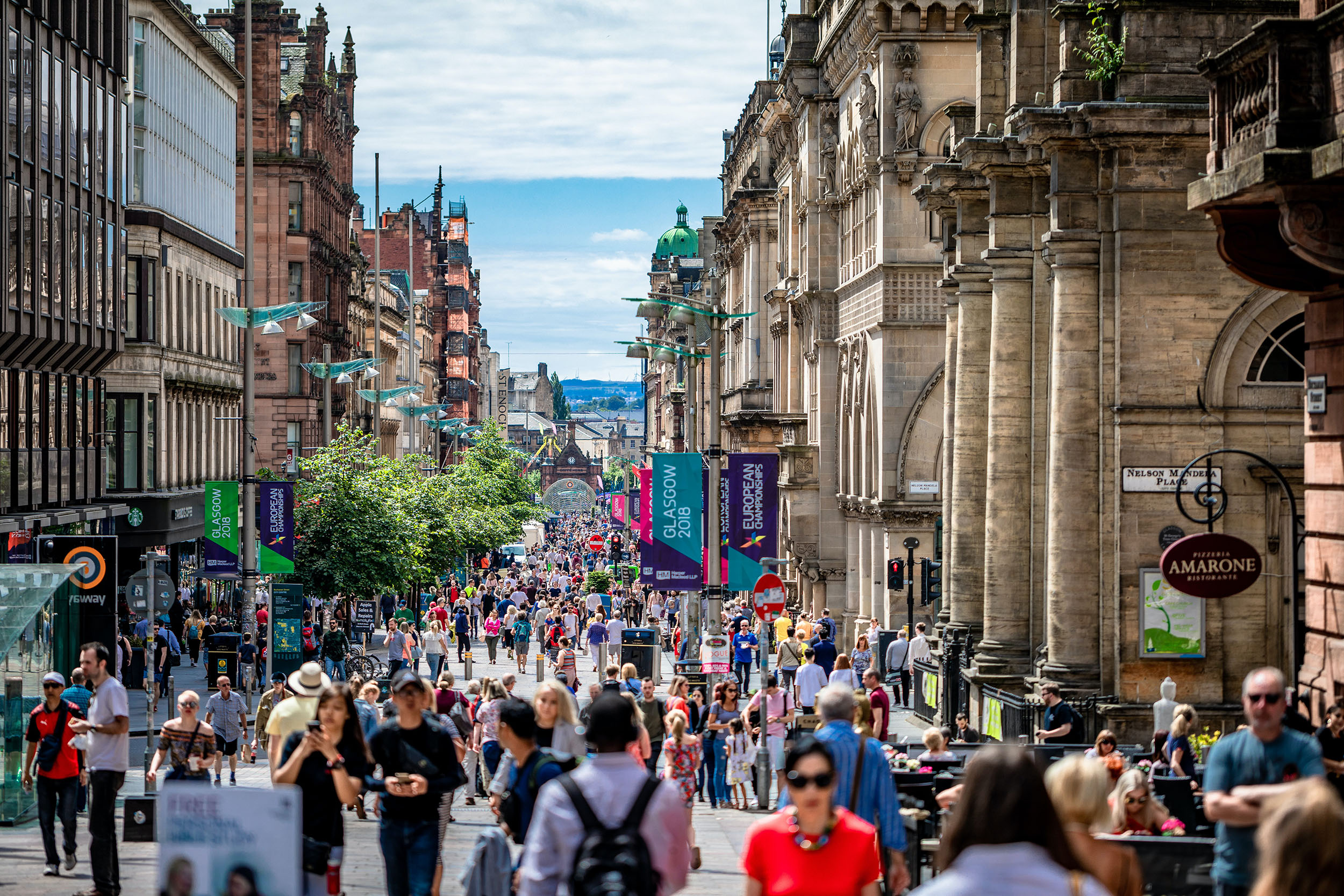 Your gain is also the world's
The circular advantage payback:
Reputation
Adopting the circular economy within your business model builds your reputation as a distinctive and differentiated brand. Sustainability is so important to consumers now and they are becoming increasingly discerning about their choices. By doing better differently, your organisation will stand out. It's not only attractive for consumers but for the future workforce too. Employees are more loyal to organisations with an ethical purpose. By being circular you can retain and attract talent, by ensuring your brand's values resonate with your employees as well as investors.
Revenue
Diversifying or expanding your offer to include repair, remanufacturing or resale opens up new markets and generates new income streams. Recovering waste by-products can be profitable. Innovative, durable design mitigates tariffs and waste costs, especially if your offer is leased rather than sold.
Resilience
Identifying the opportunities to be circular rather than linear strengthens your proposition. Understanding your consumer's drivers and the ecosystem of your own business offers more creative solutions and opportunities for future-proofing your organisation. Diversifying your offer and the locations and material in your supply chain can make your business more robust.
Relationships
Brand loyalty brings deeper, more meaningful relationships. This makes it easier to market. People talk and will share your message on social media. Your relationship with be enriched with suppliers, your employees, the local communities where you are based, and partners and shareholders will buy into an organisation who care for their planet as much as their people and the next generation.
Keith Anderson
Chief Executive, Scottish Power
"Businesses in Glasgow understand their role in the bigger climate story. Their business decisions and actions can transform the city's effort towards a circular economy, which will play a crucial role in Glasgow becoming a Net Zero city."
If your business is in any one of the following sectors, we can show you how to benefit from becoming circular here.