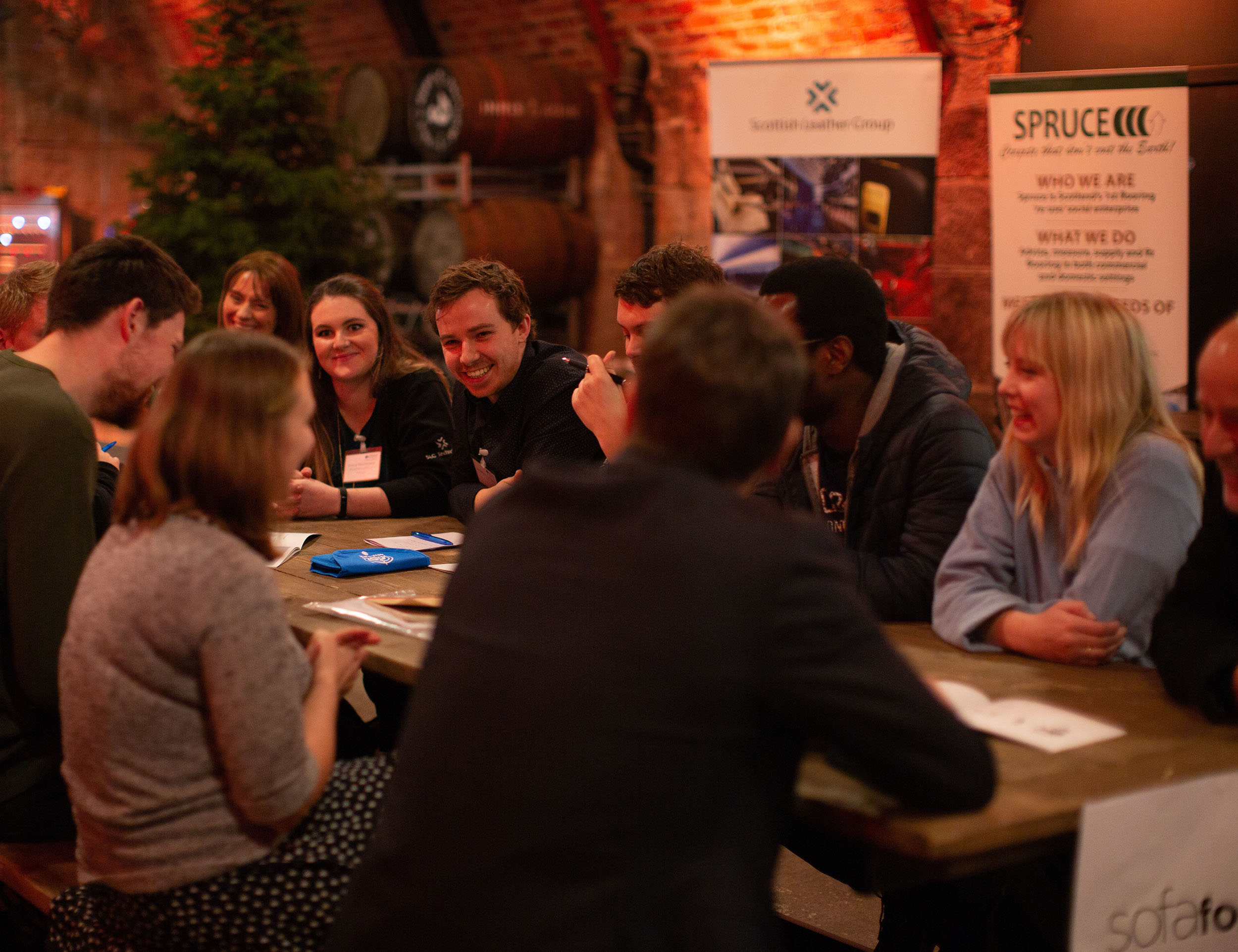 What is the Circular Glasgow Network?
Connecting, learning and collaborating are all instrumental in the transition to a circular economy. Our Circular Glasgow Network aims to bring together entrepreneurs, innovators and circular economy enthusiasts from across the city to connect, share knowledge and ultimately find ways to future-proof their business. It's open to business professionals from any business size or sector looking to join Glasgow's growing circular economy movement.
Membership in the Network will include access to exclusive events to hear from exciting brands such as IKEA who supported our launch event in 2019, site visits to local businesses where you can see their innovative circular economy ideas and initiatives in action and access to a private LinkedIn group where members are encouraged to share relevant resources and content.
The Network is free to join and open to:
Businesses who are based in Glasgow and the surrounding areas, are planning to move or expand into Glasgow or individuals whose role covers the Glasgow area
Businesses of any size or sector
Businesses with an interest in how the circular economy can help their business achieve finance and competitive advantage while contributing towards Glasgow's net-zero ambitions.
No previous knowledge of the circular economy is needed
How can I register my interest to join?
Simply fill out the registration form below and a member of the team will contact you with more information including access to the LinkedIn Group and upcoming events.
Upcoming Network activity
There are no upcoming events at this time.