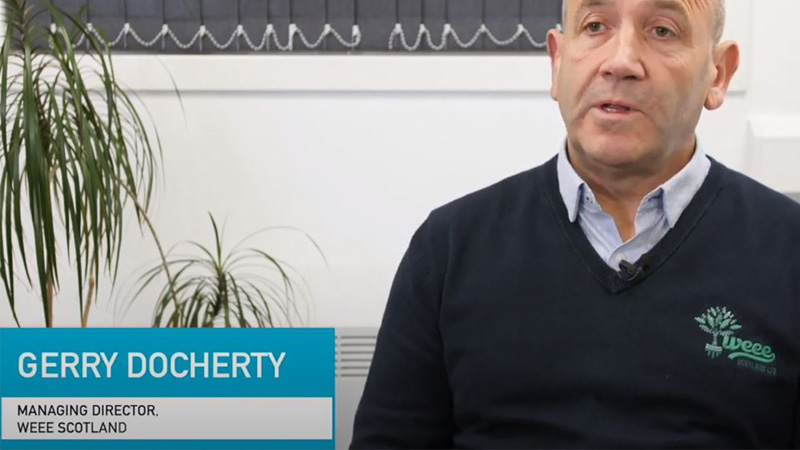 WEEE Scotland exist to support a circular economy, managing customers' resources for a better tomorrow.
On the repair side of the business, the emphasis is on delivering quality refurbished products which instill trust in reuse, supporting the idea that repair and remanufacture often lead to improved design and function (as well as making carbon and financial savings!).
Watch the case study on the CeeD YouTube channel to see how through the repair, refurbishment and remanufacture of electronic equipment and machinery,  reduce the need to manufacture 'new' and help drive waste away from landfill for one of the world's largest coffee businesses.
You'll also find more great examples of circular economy in action with case studies from Rhinowash Ltd, EGG lighting and ACS (Advanced Clothing Solutions).
Thanks to both CeeD (Centre for Engineering, Education and Development) and Zero Waste Scotland for being involved in this circular economy project.