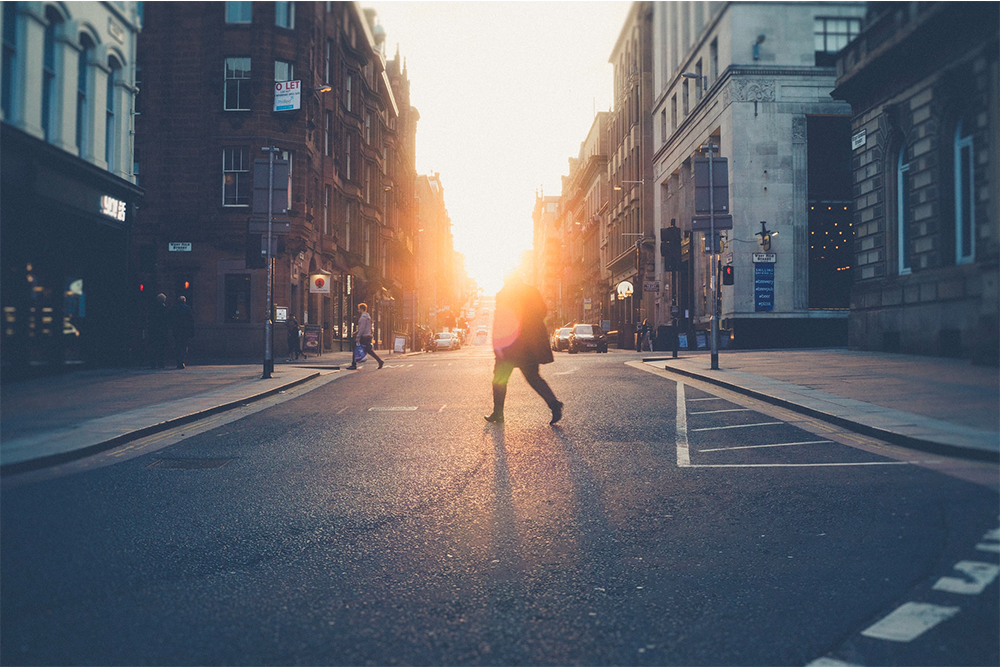 The last year has seen huge uncertainty across the business community. But despite all the unknowns, the Circular Glasgow team have also witnessed incredible resilience and creativity from its local business community. Whether it be COVID-19, BREXIT or the challenges of adopting new disruptive technologies, our circular ambassadors and network members have constantly reminded us about the importance of being resourceful and working together to build resilience locally.
It is these values that the team at Circular Glasgow strive to reflect in their work, educating, inspiring, and supporting businesses of all sizes to transition towards a more circular, less wasteful economy.
However, we do recognise that asking organisations to consider adopting more circular practices may appear a little daunting at first. From rethinking how they structure their business or redesigning waste streams to become more profitable, to rejecting the traditional 'make-take-waste' models while adopting more innovative ones that eliminate waste completely. It may, quite simply, feel like a bit of a tall order!
Making it straightforward is at the heart of what we do. To support local businesses in their circular journey, Circular Glasgow has a range of simple support mechanisms including one to one consultation, bespoke workshops, and an online toolkit. Organisations can also join the Circular Glasgow Network. With over 180 other likeminded members, you never have to feel like you are going it alone.
If you care about making a sustainable impact but are not quite sure how to go about it, or where to start, why not get in touch and find out how Circular Glasgow might be able to provide free of charge support tailored to suit your business. No matter where you are on your circular journey, we would love to hear from you. Simply contact circularglasgow@glasgowchamberofcommerce.com to register your interest.
One to one:
If you are a Glasgow based business and keen to understand how your business may benefit from adopting more circular practices, why not speak with a member of the Circular Glasgow team. With experience across several business sectors, we can help you to explore relevant circular opportunities, which may result in improved profitability, resource efficiencies, higher quality products and increased customer base, to name only a few potential benefits.
Workshop:
These two-hour workshops are designed to help you, and your staff, understand the growing business case for sustainable solutions and how to manage and lead a sustainable business. Designed to be fun and informative, the workshop is tailored to your organisation, incorporating circular economy principles that compliment your own strategies to support sustainable business growth.
Circular Economy Toolkit:
The online toolkit provides businesses who have little to no understanding of the circular economy with a whole range of information, resources and case studies. These tools are designed to help understand, set goals around, identify, implement, measure progress toward and communicate circular economy concepts. Why not get started today and download the toolkit here.
Circular Glasgow Network:
Free to join, the network of Glasgow-based businesses counts over 180 members, mainly local and regional businesses, academia and public bodies. Network members have access to exclusive webinars, networking sessions and a private LinkedIn group, with more activity and engagement coming soon. To learn more and to register an interest in joining, click here.
Do you have a story to tell?
We're always keen to hear how businesses in Glasgow are helping to tackle the climate emergency. You could have created a new circular product or service , we want to hear from you! Get in touch to find out how we can showcase your circular economy story.
Don't forget…
To stay effortlessly up to date, sign up to our monthly newsletter here.