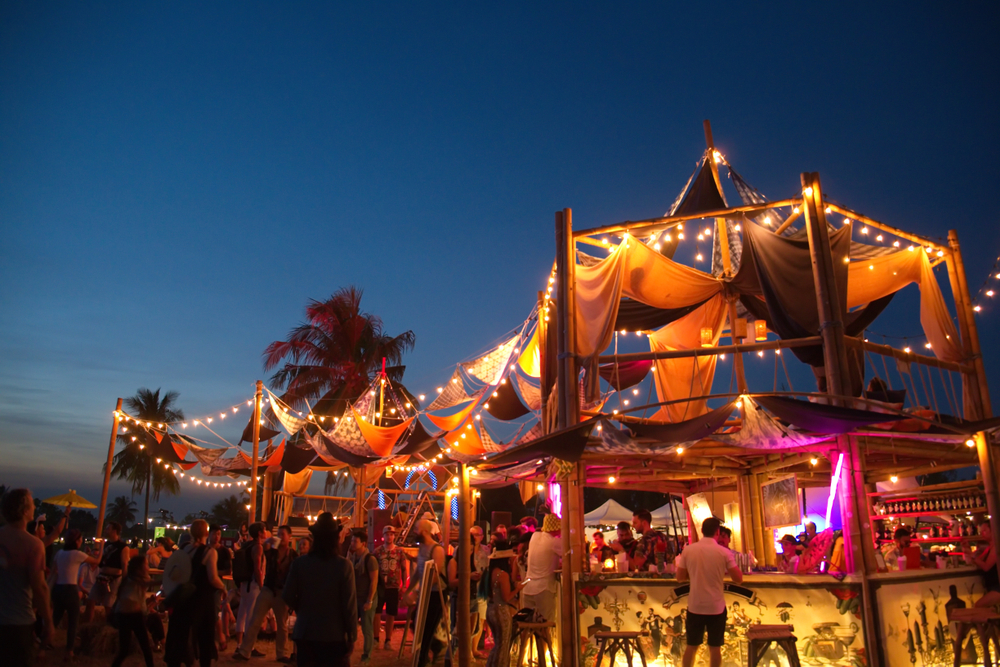 Celebrating the art of sustainable architecture
Since 2018, Pete Phornprapha, founder of Thailand's Wonderfruit Festival, has worked in collaboration with designer Ab Rogers to build an environmentally-conscious village of semi-permanent buildings made with local Thai craft, materials and techniques.
Design for the future: Working with architects in the design of their on-site structures, the Wonderfruit team have successfully incorporated temporary biodegradable and sustainable materials throughout the entire Festival build
Unlike many festivals that leave disposed materials and resources in their wake, Wonderfruit was founded with sustainability at its very core.
A five-day camping festival, Wonderfruit is an immersive, eco-friendly, community-minded music and lifestyle festival.  Reflecting the festival's sustainability ambitions, the site boosts a characterful series of semi-permanent buildings to serve the 'Wonderfruits' – as the festival goers are known as.
The on-site décor is made up almost entirely of natural materials, with the build team using rope in place of nails while avoiding the use of concrete and non-degradable plastics and materials.
New for 2019, each site structure celebrated indigenous materials, nature and the surrounding landscape.  For example, the children's adventure playground featured up-cycled bamboo seesaws, and a mud-slide house made of tyres. The Forbidden Fruit stage was designed with bamboo leftover from previous years, recycled prayer mats and the natural jungle created a creeping backdrop. In addition, a new stage was also created out of fabric made from recycled PET bottles that Bangkok's residents have been donating at dedicated Wonderfruit collection bins.
Owning the land, the Wonderfruit team make full use of a large storage space with containers, where materials are stored and sorted to be used year after year. The care, passion and creativity of this festival is beautifully expressed throughout the whole site, positioning sustainability at forefront of festival goers' minds.