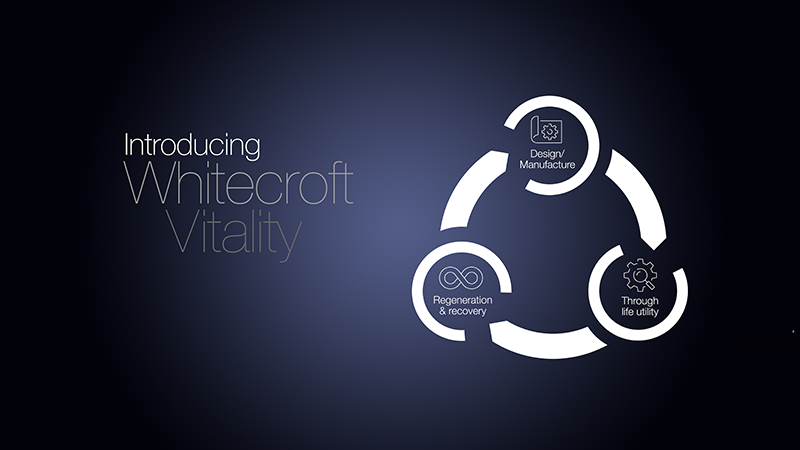 Cost and material savings with a new circular economy lighting platform.
In 2018 Whitecroft Lighting completed their first successful circular economy project with Cheshire Police Authority, upgrading existing lighting systems using circular economy strategies. In 2020, Whitecroft Vitality was launched, a circular economy platform designed to create interconnected partnerships across supply chains, manufacturers and customers.
Rethinking resources: 2000kg of material was saved and re-used, retrofitted lighting was £30 cheaper to manufacture than new lighting
Think tech: A new wireless system was installed including a feature for real-time monitoring.
One of the UK's largest manufacturers of professional lighting fixtures, Manchester-based Whitecroft Lighting recently launched Whitecroft Vitality, their circular economy platform supporting ongoing innovation.
The concept for the platform was born back in 2018, inspired by the need to update the Cheshire Police Authority's (CPA) 15-year-old internal lighting system. Maintaining the CPA's current lighting system would have caused ongoing and significant disruption so Whitecroft worked collaboratively with BAM FM and Gibson & Ryan to upgrade their lighting by re-using many of the existing fittings and enabling increased control, enhanced efficiency and a healthier work environment.
As part of this retrofit project, Whitecroft retained many of the existing fittings as well as upgrading light fittings and stairwell fittings to LED, providing 1300 bespoke bezel units to install more efficient downlights in the existing ceiling and modifying 82 control modules to upgrade the corridor lighting functionality. A new wireless control system, Organic Response®, was also installed which drastically reduced the need for new cabling and increased functionality.
Whitecroft Lighting has capitalised on the benefits of being located in Greater Manchester by accessing outstanding manufacturing talent at the local world-renowned universities to home-grown local apprenticeships schemes and local supply chains. They have also recently hooked into the digital and tech talent at Manchester Metropolitan University for the rapid prototyping of their wireless lighting control technology.
Whitecroft Lighting recently won the national Make UK Energy and Sustainability award for its Whitecroft Vitality Solution. The award recognises companies that have significantly improved the overall environmental performance and enhanced sustainability.