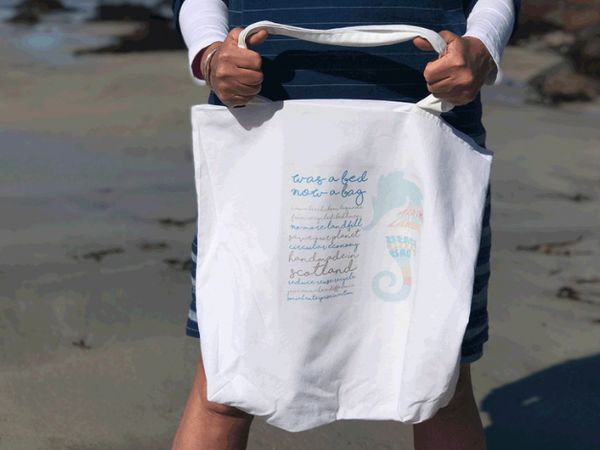 Recycling bed linen into beautiful, hand-made products
WASaBED saves used bed linen from ending up in landfill by recycling it into high quality handmade products, including promotional tote bags for the event industry.
Rethink resources: Identifying a waste stream in the laundry and textile service industry, WASaBED is saving precious cotton resource going to landfill by repurposing waste bed linen.
With a mission to reduce the amount of used bed linen from going to landfill, WASaBED partnered with local hotels and accommodation providers in the North of Scotland who generate tons of end-of-life bed linen each year.
Adopting circular economy principals, these old fabric pieces are collected by WASaBED, and transformed into bespoke beautiful handmade durable products, ready for use.  Products include handmade signature Beach Clean Bags, Tote Bags and facemasks.