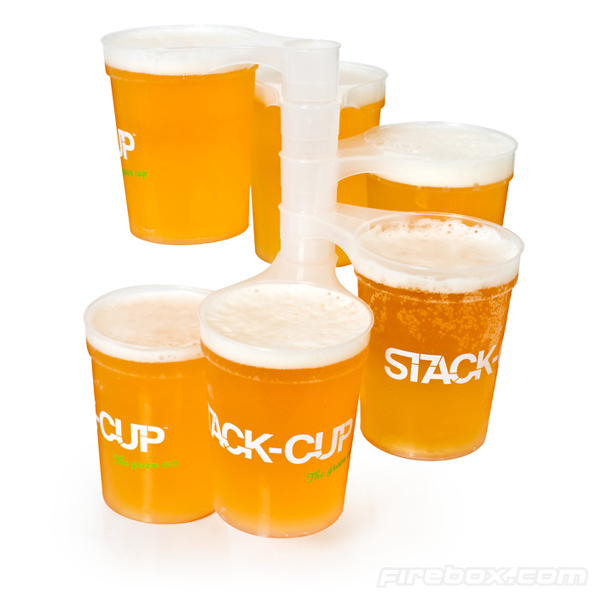 Working towards eradicating single use plastic…. let's drink to that!
The STACK-CUP™ ambition is to eliminate single use plastic, by offering uniquely designed reusable cups together with a washing and logistics service.
Design for the future: STACK-CUP™ has a cleverly designed (and globally patented) spiral handle allowing up to four reusable cups to be easily carried in one hand at any one time.  The unique design eradicates the need for cumbersome carrying and disposal of single use cups and drink trays.
Coupled with its innovative design, STACK-CUP™ fully recyclable cups are washable, durable and reusable, making them a perfect solution in eradicating single-use plastic while making significant carbon savings.
Built on a core belief that changing consumers' behaviours and habits will lead to a better future for our planet, STACK-CUP™ saved millions of single use cups from landfill in 2019 and has a further ambition of eradicating them altogether.  STACK-CUP™ have also pledged a commitment to invest 10% of the company's annual profits into carbon neutral initiatives.
The organisation currently works with many leading venues and events including the Kia Oval, the Hong Kong Sevens, the SSE Arena Wembley, the O2 and hopes to make an appearance at Scottish events soon.