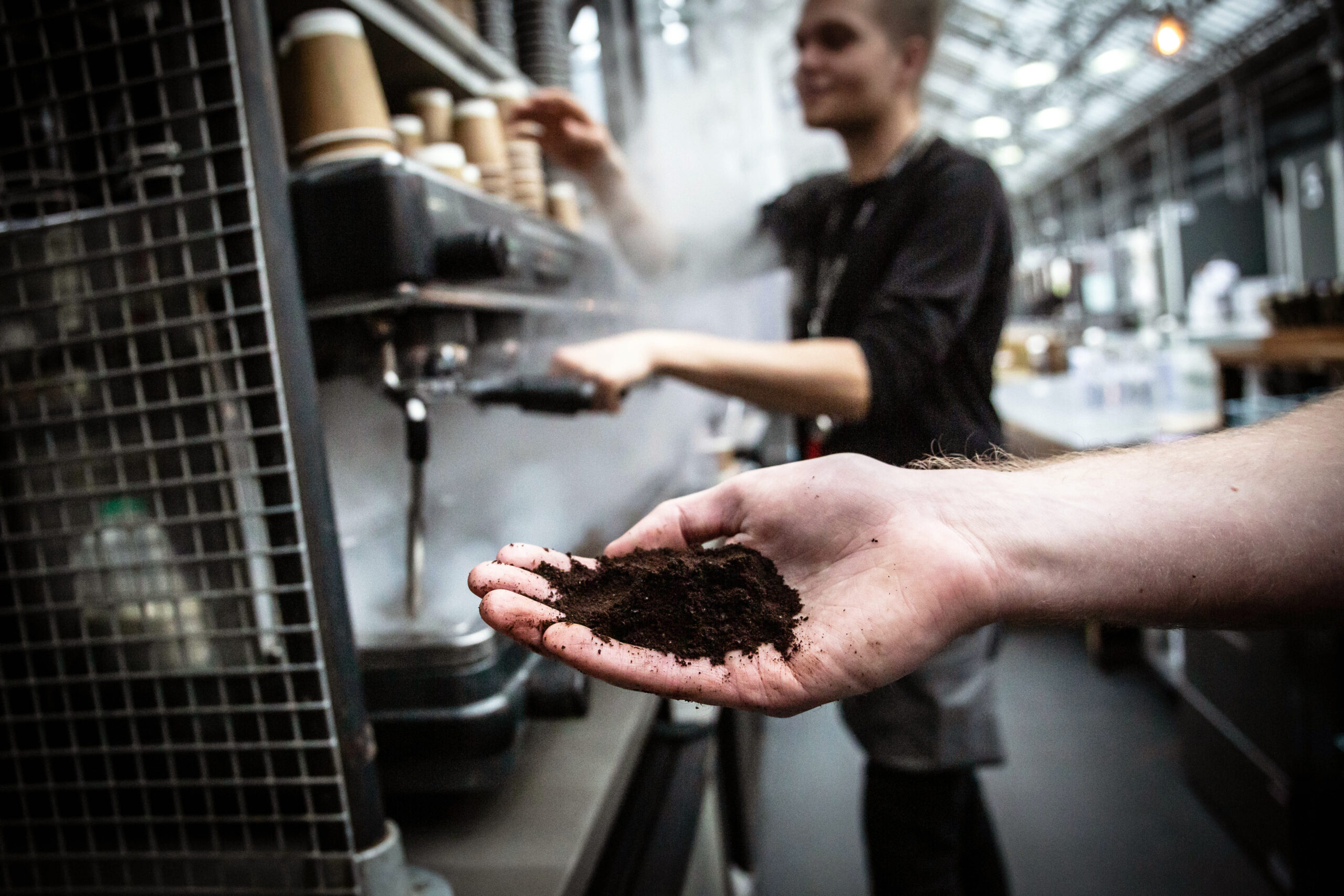 Transforming coffee waste into high value products
Every year, over 500,000 tonnes of coffee grounds are generated in the UK, of which 90% are sent to landfill or incinerated. The natural oils held within the coffee grounds have a range of uses and contain key components that make up palm oil, meaning Revive has the potential to disrupt global industries and offer them sustainable alternatives to the materials they currently use. Revive collects coffee grounds from across the country and processes them at their facility before the outputs are sold into various industries.
Rethinking resources: Creating new products using waste coffee grounds.
Collaboration: Working with small and big name brands as well as institutions like the University of Edinburgh to divert coffee waste from heading to landfill.
Founded in 2015 by Scott Kennedy and Fergus Moore, Revive offers a waste collection service which diverts coffee grounds from landfill, and processes them to extract maximum value from the material. Working with a local resource management partner, Revive converts the coffee grounds into natural oils which have uses in a range of industries including cosmetics, food & drink and pharmaceuticals. In 2020, they launched their first small coffee ground processing unit which means they can now collect and convert 2.5 tonnes of coffee grounds per week from Scottish clients.  From the residual material, they create a natural soil conditioner, ensuring the process is completely zero waste.
Throughout their journey as a start-up organisation, Revive have secured a number of competitive opportunities including:
Finalists at Chivas Venture, a global social impact competition
A place on the KTN SME Accelerator programme offering tailored 1-1 business support
Funding of over £200,000 from Zero Waste Scotland's Circular Economy Investment Fund