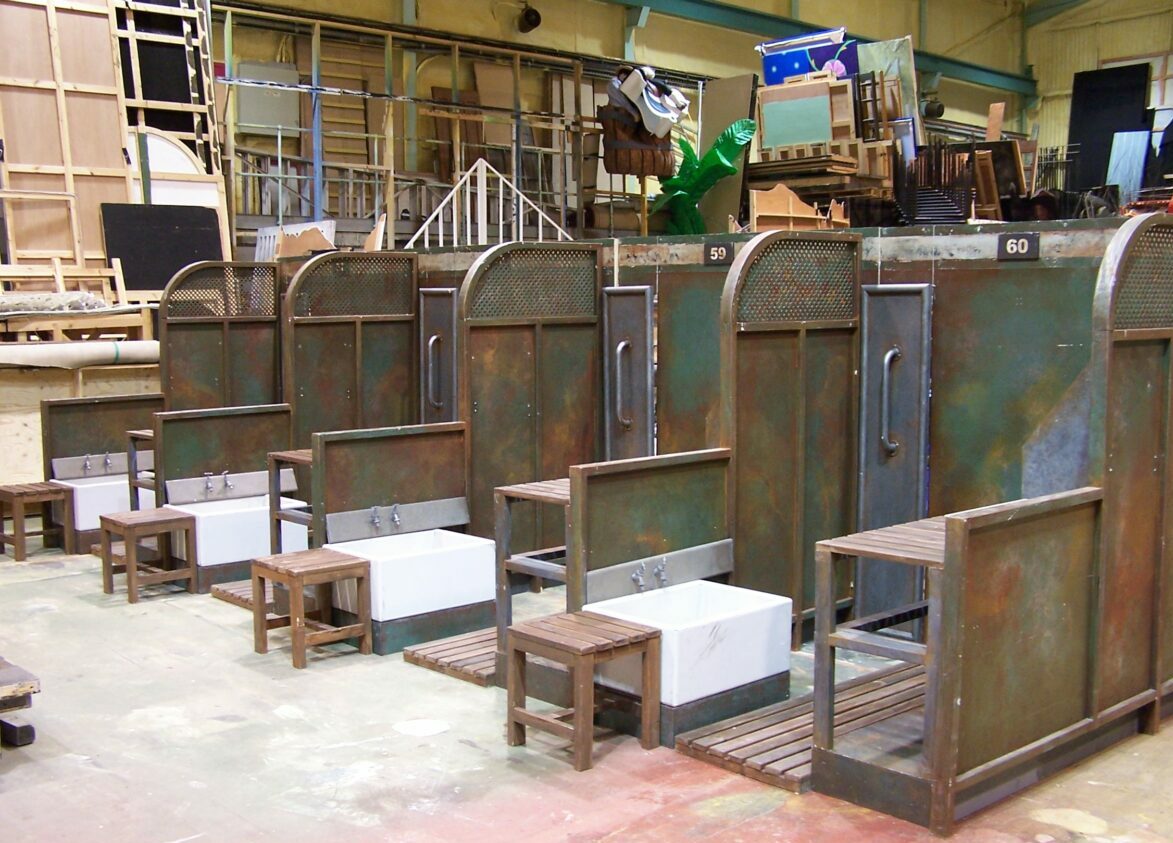 Creating a circular economy in theatre and film production
Reset Scenery is a non-profit organisation providing the Scottish Entertainment Industries with an environmentally responsible circular alternative to landfill for its unwanted scenery, props and furniture.
Rethink Resources: Creating a closed loop system, Reset Scenery significantly reduces the volume of waste going to landfill through the re-use and recycling of scenic items & materials
The vast majority of scenic resources generated in theatre, film & event productions end up in landfill due to the fast paced, short production cycles common to these industries. Coupled with the relatively low financial cost of virgin materials, the high costs of storage and the additional resources needed to effectively dismantle items, there are few incentives or immediate benefits for an individual company to reuse or recycle its unwanted scenic items.
Additional barriers to circular activity include: poor cross sector awareness & visibility of existing resources, established practices that have driven costs of new scenery down and a culture that expects new and unique designs for each production.
This high waste environment led to the creation of Reset Scenery by professional scenic fabricators Matt Doolan and Simon Cook in 2018 to address these challenges and improve circular activity within theatre, film and events productions across Scotland. Services include:
Sales & Hire: of reclaimed scenic items at prices that are typically 45% cheaper than having them fabricated new, saving companies money and carbon
Clearances: Collection and responsible re-purposing & reuse of unwanted scenic items, using bespoke agreements to ensure designer and IP requirements are respected and protected
End of use Separation: responsible dismantling of unusable scenery, recovering as much viable material as possible and ensuring the residual waste ends up in the right industrial recycling stream
Training: for small scale, community and school groups to make the most of the reclaimed resources whilst fostering and promoting the next generation of sustainable artists
Carbon Calculations: providing assistance in calculating the carbon costs associated with bespoke scenery, helping select more sustainable materials for productions.