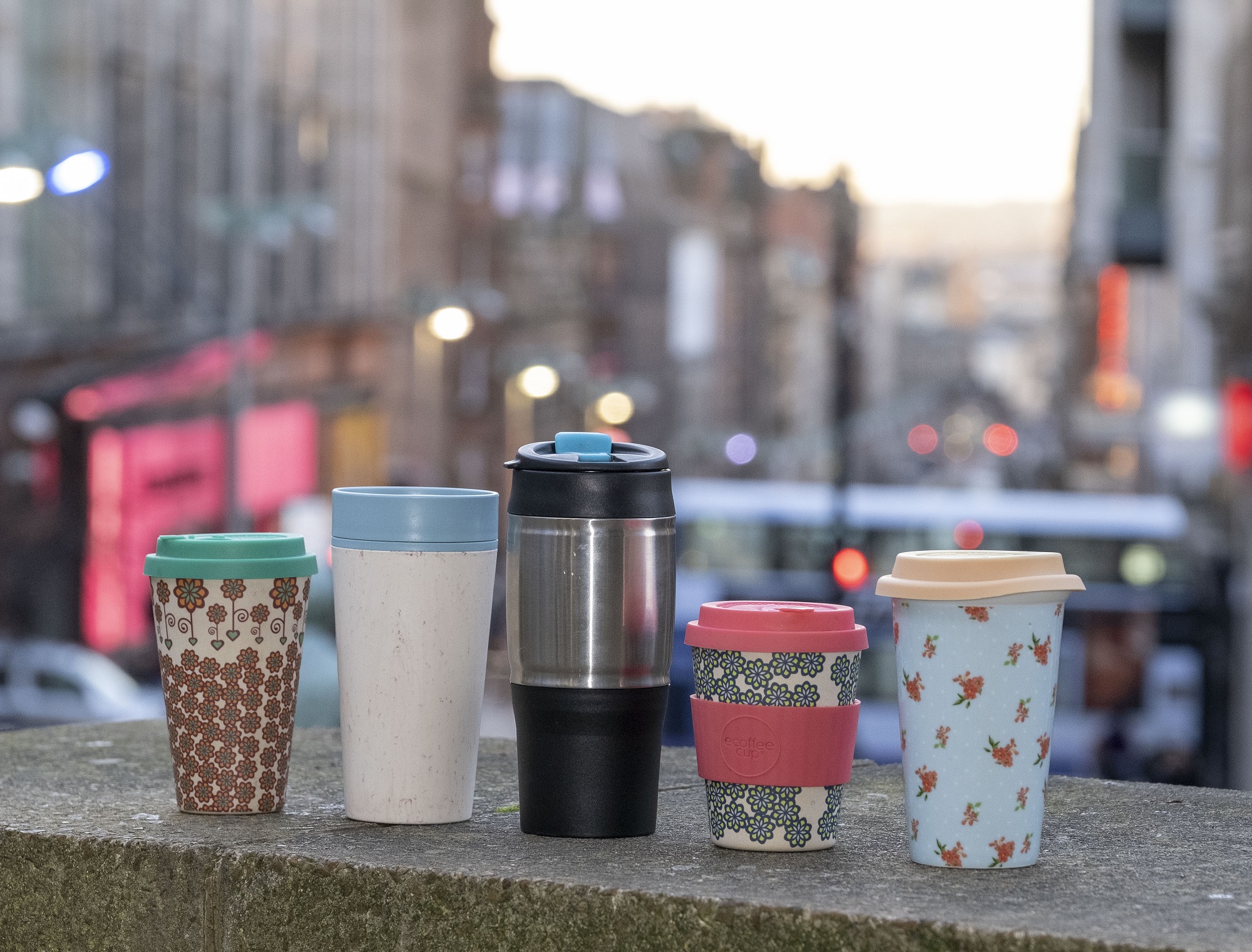 Keep Scotland Beautiful is the charity that campaigns, acts and educates on a range of local, national and global issues to change behaviour and improve the quality of people's lives and the places they care for. They are leading the way on improving Scotland's environment, tackling a wide range of environmental issues, from reducing the amount of litter on our streets to cutting the carbon emissions that threaten our planet.
Glasgow Cup Movement is their innovative, city-wide collaboration that is focused on transforming Glasgow's relationship with single-use cups. By taking a circular approach to cup use as a system, Keep Scotland Beautiful work with those who buy, sell and use them to reduce waste from the nearly 500 million single-use cups that are used and discarded in Scotland each year.
Collaborate: Keep Scotland Beautiful were able to achieve their aims of the Cup Movement by partnering with Simply Cups, the world's leading cup recycling scheme. The organisation also want to keep the conversation going on reusing cups so that it eventually becomes habitual for consumers to carry their own reusable cup with them.
Recycling: new channels for waste reduction
Paper cups -the most pervasive in circulation- are hard to recycle due to their waterproof plastic lining. This means that the majority of cups used in Scotland end up in in the incinerator, landfill or as litter. That is a huge waste of materials and Cup Movement is working to change this.
Working with partners Simply Cups, Glasgow Cup Movement has so far recycled nearly 500,000 cups from businesses signing up to the service and collecting cups either front-of-house in specially designed stacker bins or separating them out back-of-house. This includes workplaces like Scottish Power, shopping centres like Buchanan Galleries and the Fort and major travel hubs like Glasgow Airport.
In addition, they teamed up with DS Smith and, in collaboration with Excel Vending, are trialling the innovative Coffee Cup Drop Box with Glasgow SMEs.
To find out more or get involved, click here.
Reuse: a will and a way
A truly circular economy means avoiding waste in the first place. Given that single-use cups are designed to be discarded, reusable cups are an obvious solution. However, so far, only 12% of Glaswegians report ever using a reusable cup and only 5% do so regularly.
Mainstreaming reuse means consumers making more of an effort to build them into their daily routines. This can in turn be encouraged through things like public engagement and incentives like discounts, which many retailers are already offering. Over the winter, KSB ran a campaign focusing on just that.
Going forward, they are looking to work with businesses, employees and other cup users try out new processes and infrastructure to fill in the gaps e.g. for consumers without a reusable to hand. The team have some exciting prospects through the Cup Movement network, including ideas around a reusable cup deposit scheme and cup washing stations. Stay tuned -or get in touch to get involved or pitch your idea.