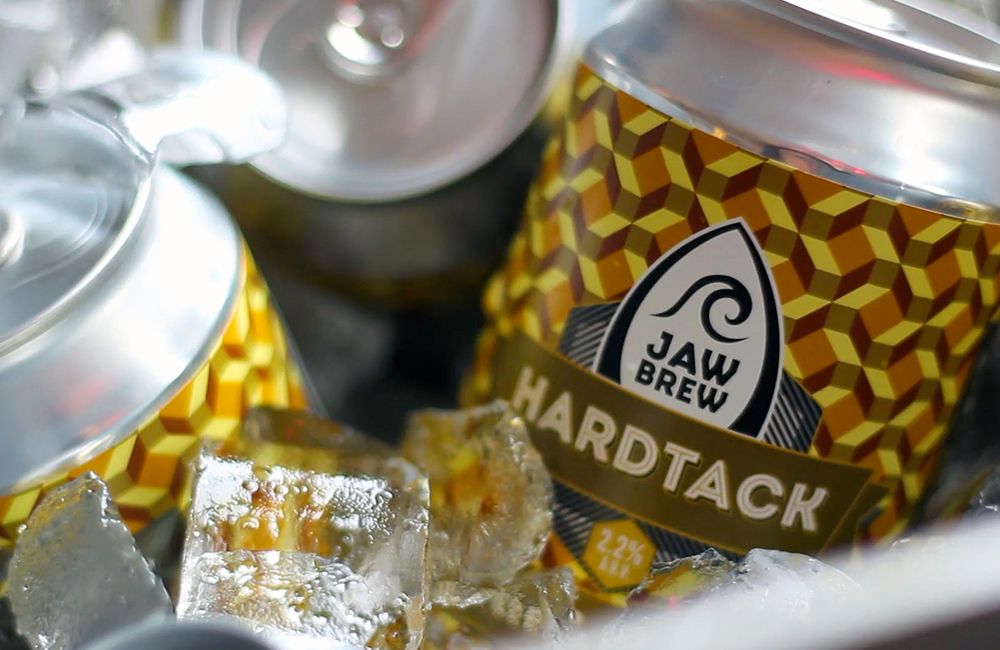 Turning waste bread into an award-winning beer
After 6 months of research and trials, Jaw Brew, a local craft brewery came up with a recipe for a blond beer using surplus morning rolls from Auld's the Bakers.
Rethink resources: as the surplus bread replaced 30% of the original ingredients, Jaw Brew was able to make significant savings as well as divert waste food from landfill
Rethink the business model: Jaw Brew were able to create a new beer brand, Hardtack, creating a new revenue stream.
In 2016 Jaw Brew partnered with Auld's the Bakers to pioneer a beer made from their morning bread rolls. The challenge was to develop a tasty beer while using a circular economy model, by using a product that would otherwise have been wasted.  After experimenting with varying malt ratios, hop strains and timings, Hardtack (a bronze medal in the Scotland Region SIBA awards) was born.
Jaw Brew also uses their own waste in a circular manner. Their spent grains and bread that result from the mash goes to a local farm as cattle feed and the hops are used as mulch by a local gardening club. Where possible, heat is recovered from the brewing process using a heat exchanger and retained for the next batch.
A local artisan baker (who already uses their dark beer, 'Fathom' in their chocolate gateaux) is experimenting with their spent grain to produce a high fibre loaf, which could fulfil some special dietary requirements. They are also working on other uses of this spent grain including the creation of snack bars for the fitness industry.
In addition to this, Jaw Brew are working hard to reduce their packaging carbon footprint to zero. For example, instead of using plastic can connectors that far too often end up in the ocean damaging sea life, they are collaborating on an alternative biodegradable plastic derived from prawn shells.