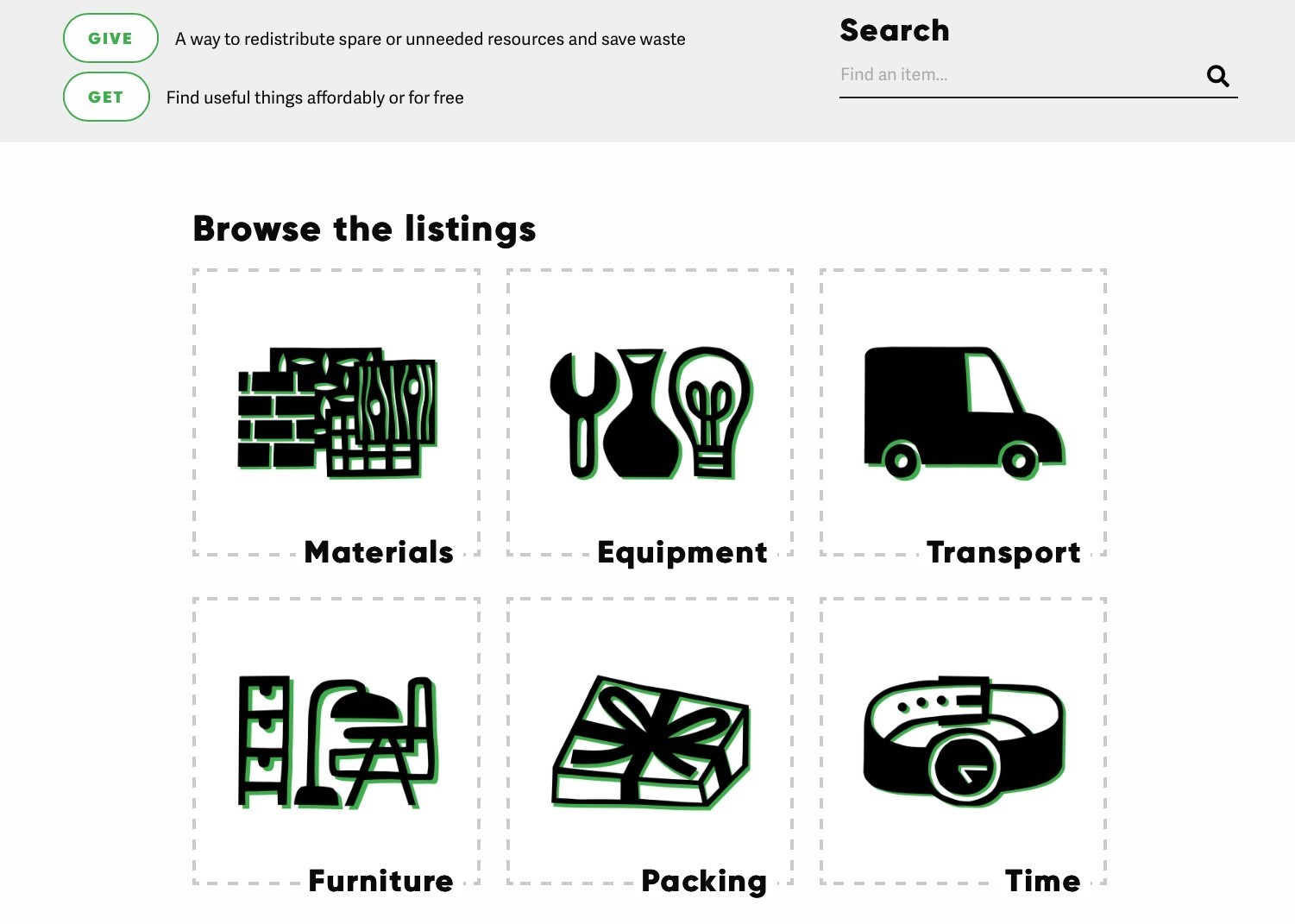 Creating a 'gumtree' for the arts
Sculpture Placement Group has recently developed CAN (Circular Arts Network), an online sharing website for artists, technicians, theatre-makers and craftspeople, developed in partnership with Scottish Contemporary Art Network.
Rethink resources: a sharing platform where spare or unwanted resources can be donated and are made available to those working in the arts industry at an affordable cost or for free
Circular Arts Network (CAN) is a circular economy tool created to support those working in the arts industry. Their sharing platform has been designed as a 'go-to' location that helps people in the arts reuse and recycle easily; while also supporting other sectors to recycle their excess materials in a different way. CAN is a cross-artform resource, welcoming users from all creative communities, including stage, screen, music, visual arts, dance, craft etc.
Who can list items on the platform? You don't have to be an artist to list items on CAN – if you have anything at all that you think may be useful then CAN is delighted for you to register and list. For example, the team already has major construction companies including HFD Group, the developer of 177 Bothwell Street in Glasgow, on board to pilot using CAN as a way to avoid some of their surplus materials going to waste.
CAN has been operating since September 2020 and has had 240 items listed, and 345 people registering. In their first 2 weeks CAN facilitated the reuse of 100kgs of mixed waste that would otherwise have gone into landfill or been recycled.
Items included rubber silicone, fabric, furniture, clay, wooden crates and chicken wire. These materials could just as easily have gone into landfill but through CAN have gone onto have a second life – with the potential for multiple subsequent lives. They are promoting reuse of such items and materials as it preserves the embodied energy that was used to make the original item and creates less air and water pollution than making something new or recycling.
CAN also helps share transport, equipment, time and other necessities. The team hope this will help users make the most of their time and resources and work more sustainably for the benefit of both their pockets and the planet!