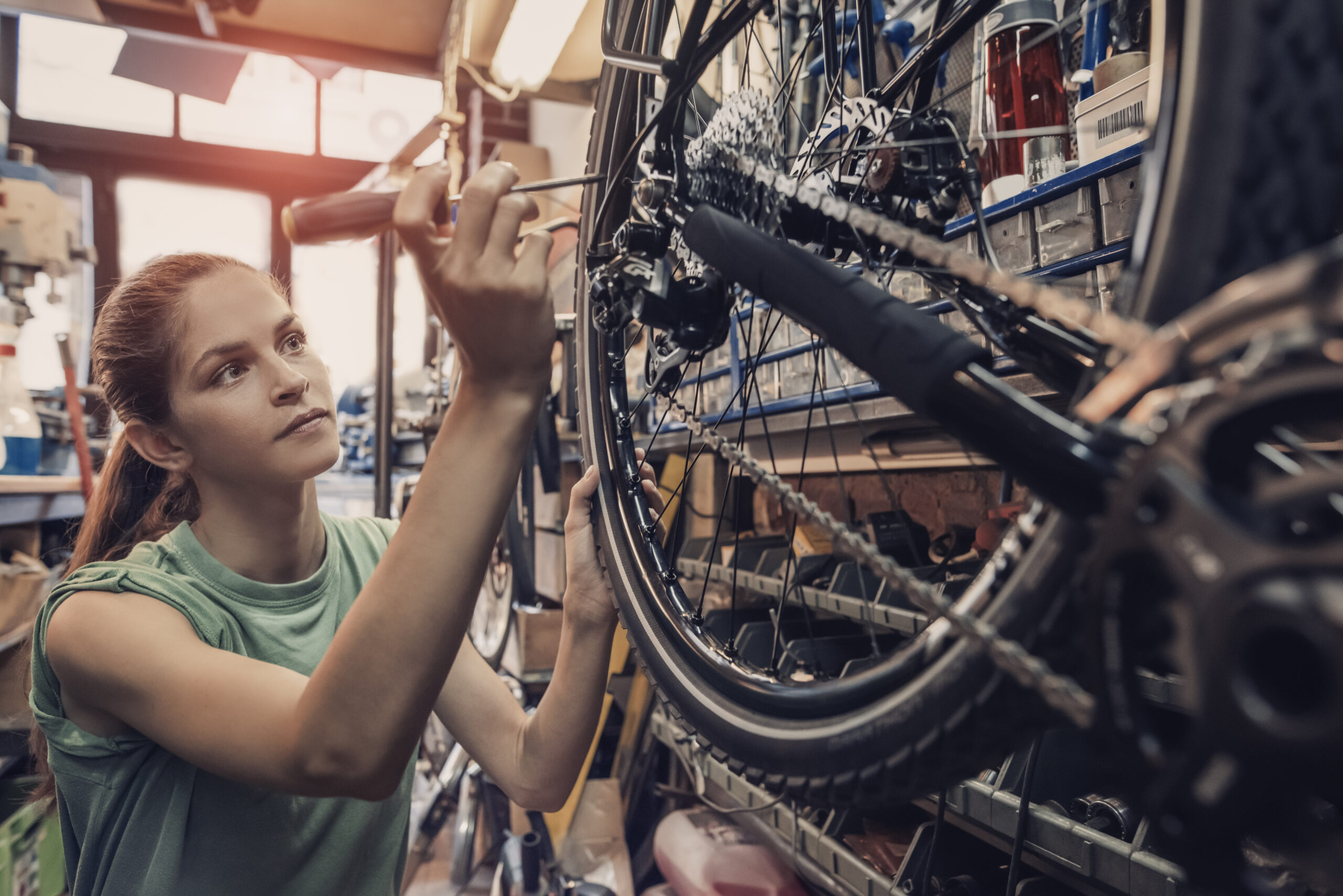 Digital automation takes Cycletrade's circular economy model up a gear
Cycletrade, based in Glasgow, is a one-stop shop for cycling enthusiasts, providing parts and bike servicing with the aim of keeping surplus new and second-hand bike parts in circulation. As the business has grown, the need for data and analytics led Cycletrade to work with another local Glasgow business, Bellrock Technology, to create an automated process for relisting and discounting unsold items on its website.
Collaboration:  Working across industries to find a data-driven solution to improve their circular economy business model
Think tech: The use of data and insights helped Cycletrade to increase sales and free up staff resource and warehouse space
New and emerging technologies are considered as key enablers of circular economy business models and commonly found in successful circular economy businesses. For Cycletrade,  the addition of digital technology through data analytics and insights is helping to improve both economic and environmental aspects of the business.
The organisation wanted to increase stock throughout in order to release valuable warehouse space and increase liquidity to purchase new stock. They realised data and insights could help them to identify, discount and relist unsold items. Using Lumen®, a patented cloud application from Glasgow Business Bellrock Technology, Cycletrade created an automated process that discounts hundreds of items in seconds. This vastly improved upon their labour intensive process, which took staff hours everyday. Within 21 days, the number of long-term unsold items decreased by over 10%. This has brought working capital and released shelf space, allowing Cycletrade to continue to grow its circular economy business through automation.