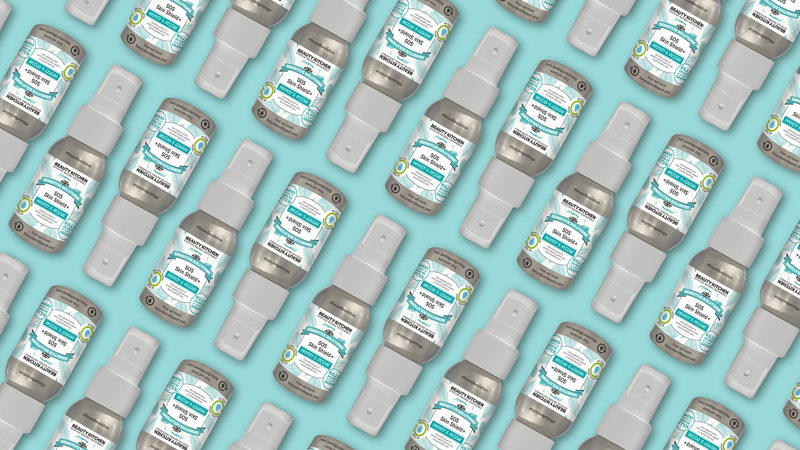 Leading the beauty reuse revolution
Beauty Kitchen is an award-winning Glasgow-based cosmetics brand that puts sustainable and circular practices at the heart of everything they do. A B-Corp certified organisation, Beauty Kitchen's products are made from all natural ingredients to the highest quality without compromising on sustainability.
Rethink resources: reducing single-use plastic headed to landfill by refilling and reusing empty packaging.
Rethink the business model: developing a reuse and refill programme and partnering with major brands including Unilever and Boots to reach more consumers
Return, Refill, Repeat
Did you know that over 95% of packaging in the beauty industry is disposed of after one use? To tackle this issue, Beauty Kitchen launched their Return, Refill and Repeat programme – a take-back scheme for beauty product packaging. Once customers have finished with their beauty product(s), they can return their 'empties'  via post or in-store (1000s of stores to choose from) to be cleaned, refilled and sold again.
Through this programme, less packaging heads to landfill and less virgin materials are needed to produce new packaging. Beauty Kitchen has also ensured that packaging is minimal and easily compostable by having paper labels on products. All of the Beauty Kitchen packaging is manufactured in the UK meaning that they can further reduce their carbon footprint by working with local suppliers.
B-Corp Beauty
Beauty Kitchen is proud to be the first beauty brand in the UK to gain B-Corp certification – an accreditation celebrates businesses balancing people, planet and profit. As well as their Return, Refill, Repeat programme, some of the ways that Beauty Kitchen live up to their B-Corp status include:
Any business decision considers the impact on workers, customers, suppliers, community and environment
2% of profits from every sale are donated to their charity partners for causes including equality, inclusiveness and sustainability.
95% of their products are vegan and registered with the Vegan Society.
All of their products are made from 100% natural ingredients and are made here in the UK