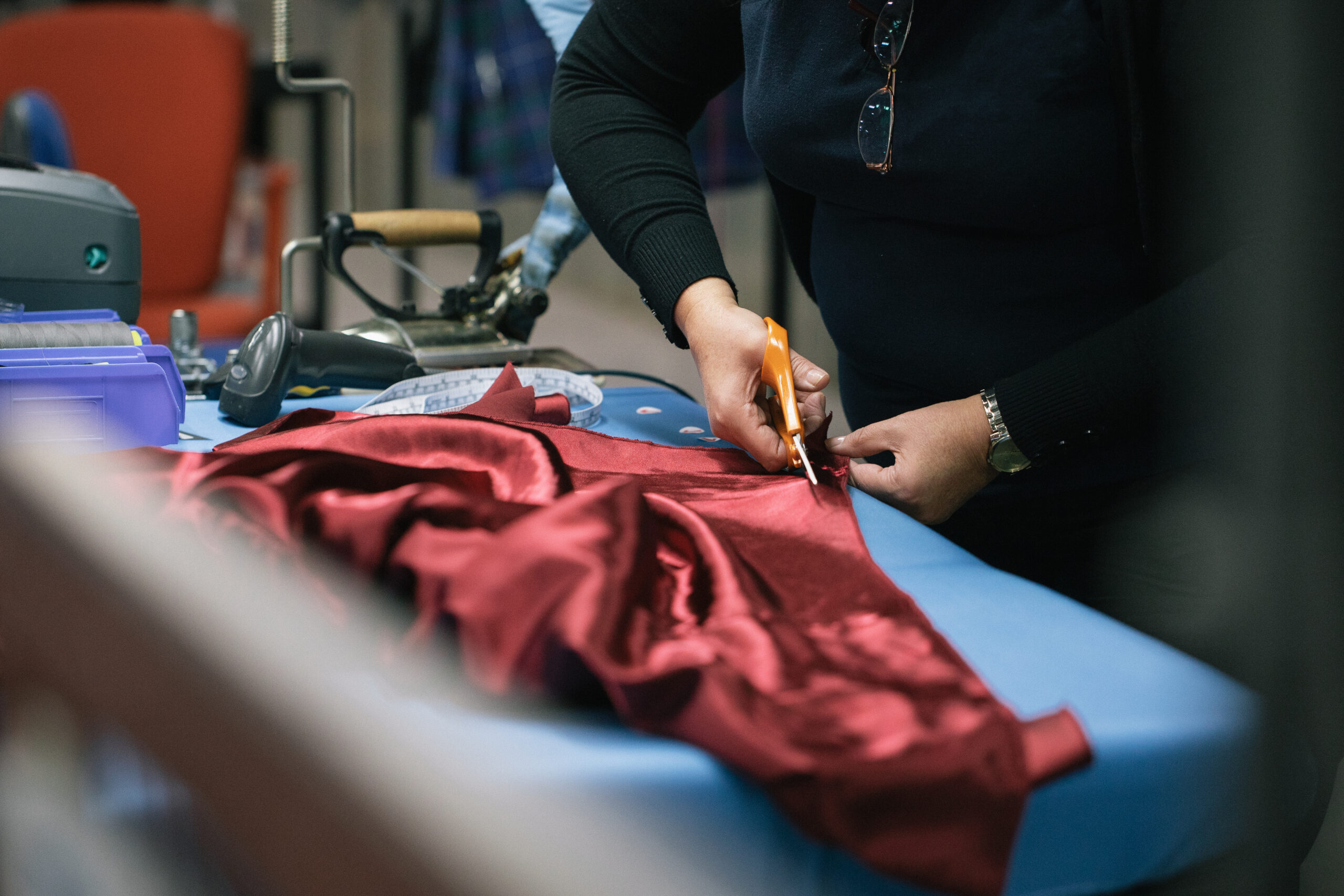 Pioneering the clothing rental revolution
Advanced Clothing Solutions (ACS) is an experienced rental and garment refurbishment specialist working to raise awareness and tackle the fast-fashion crisis. With a highly skilled team and technological solutions such as their Ozone cleaning method, they are a trusted sustainable garment solution for retailers up and down the country including Next and ASOS.
ACS Clothing's key sustainability highlights:  
ACS became the UK's largest circular and sustainable fashion fulfilment hub to attain B Corporation status

 

ACS won a coveted Drapers Sustainable Fashion Award in the Recommerce category

 

 

ACS were crowned as one of the first ever recipients of a King's Award for Enterprise in Sustainable Development 

 

Working with a local sensory school, ACS is establishing a biodiversity bubble featuring beehives and a bird sanctuary

 
Industry collaboration – working with online retailers to provide garment refurbishment for damaged returns
Rethinking resources – Providing an outfit rental service that means clothing can be used time and time again
In detail   
ACS Clothing takes a holistic approach to sustainability, ensuring it considers how to minimise its environmental impact and enable a circular economy in every area of the business. ACS is aiming to be Net-Zero by 2025 and has already achieved zero waste to landfill, reduced food waste in its canteen by 25% and saved £25,000 by fitting smart LED lighting.   
But these steps are just the start. As a result of its commitment to sustainability across its entire business, ACS is considered as a leader in its industry, becoming the UK's largest circular and sustainable fashion fulfilment hub to attain B Corporation status. 
The rental revolution  
With a growing awareness of the environmental impact of clothing production, the UK rental clothing sector is growing. ACS is at the front of this rental revolution and has been since the company's inception in 1997. Providing rental services to hundreds of stores across the UK, ACS has the latest technology and years of expertise to ensure garments are used for as long as possible through good care, repair and refurbishment.  
Did you know that when a customer returns a clothing product with make-up stains or small defects, many retailers do not have the resource or capability to repair these items and they are usually sent to landfill? Through innovative technology and expertise in garment refurbishment, ACS can assist online retailers in helping to extend a garment's life meaning that more items can be sent for resale.  
A lasting legacy   
Another important area of ACS Clothing's commitment to a better, greener future is its work with local communities and our young people.   
In 2021, ACS employed 34 young people through the UK Government Kickstart Scheme. It is also working with local sensory schools to establish a biodiversity bubble surrounding its facility which will include bee hives, an insect house, a butterfly garden and a bird sanctuary.   
Finally, ACS supported Glasgow Chamber of Commerce's My Climate Path initiative. This programme helps inform and inspire young people on the roles and skills required for the jobs of the future that will drive sustainable economic growth in a circular and a net zero economy. During COP26, ACS worked with Glasgow Chamber of Commerce to host a Sustainable Fashion Festival with hundreds of young people in attendance.  
There is so much to learn from ACS's circular economy journey.