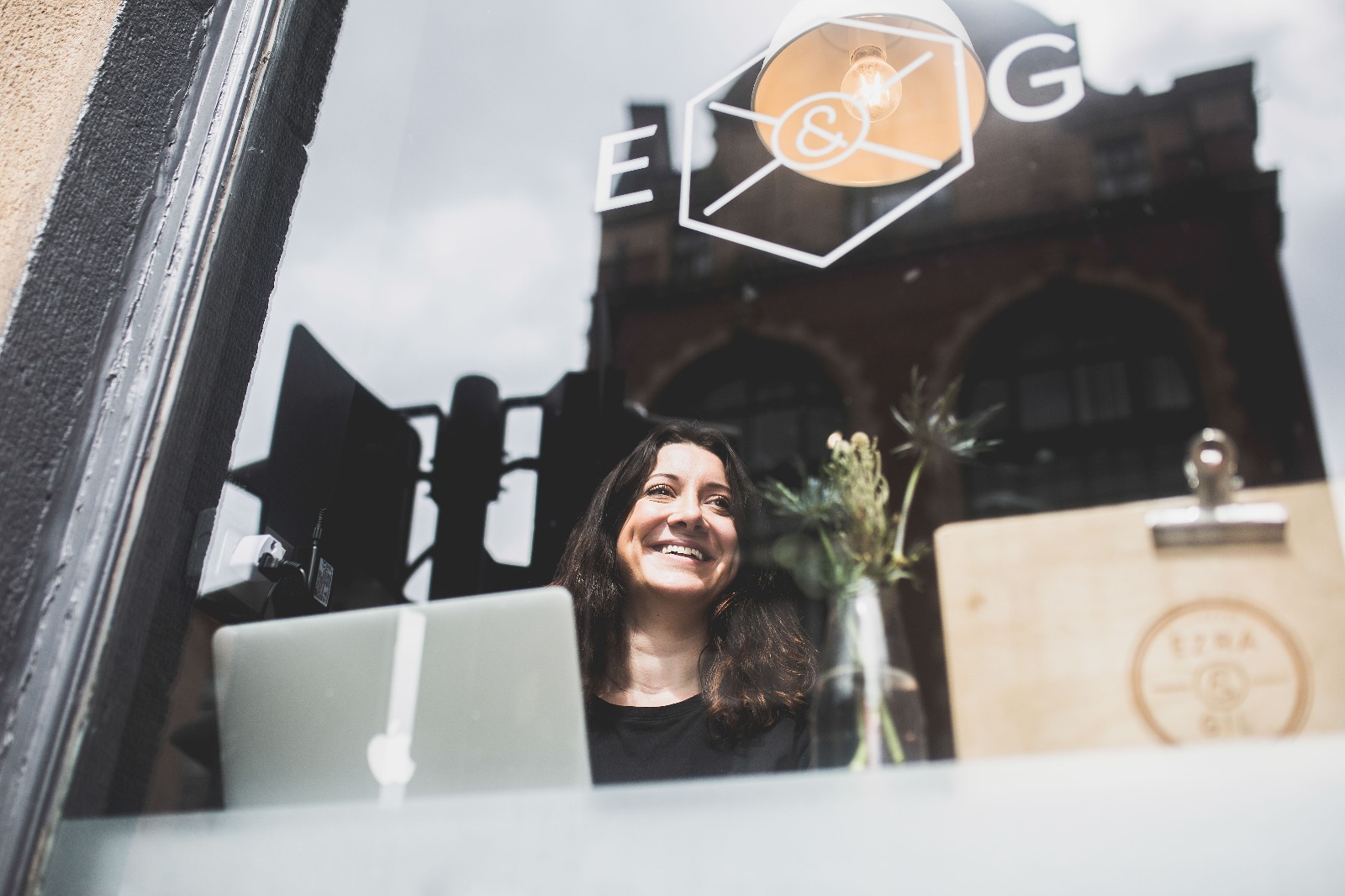 Written by Hannah Cox, Founder of betternotstop
---
Launched in 2007 by the non-profit organisation B Lab, the B Corp movement aims to create value for society through business; to both inspire and recognise socially, environmentally and legally responsible companies that voluntarily meet certain standards of public transparency, legal accountability, sustainability and performance.
The "B" itself stands for beneficial. It is a commitment made by companies (more than 3,800 organisations around the world so far) to use business as a force for good.
It's a way of highlighting companies that are actively working towards or are already a part of the circular economy aimed at eliminating waste and the continual use of resources, as opposed to the "take, make, and dispose" model of production.
By becoming certified, businesses have the chance to be at the forefront of a movement, improve their global impact, attract (and retain) better talent as well as connecting with like-minded companies.
The certification itself does take both commitment and time, and potentially organisational change, though many businesses who work towards B Corp certification already hold values that fit the B Corp vision.
However, certification isn't just a PR exercise or marketing opportunity. It's a rigorous verification for both the environmental and social performance of a company. It's hard work and you may find that financial investment needs to be made in how your organisation operates to allow it to grow sustainably.
It can highlight areas in which your business is falling short and may force you to look at how you can create sustainable solutions around how you run things. It's tough, but the rewards of being a B Corp definitely justify the hard work and time that goes into becoming one.
When becoming a B Corp, your business joins a community of thousands of others all over the world with the same values and beliefs. It's a fantastic way for you to build relationships with new clients or suppliers and other business leaders in your industry.
It also helps business owners look at what areas they can improve their impact, whether that's providing better employee benefits, using more sustainable materials or even trying to attract the right investors to help grow their business. Becoming B Corp certified will help engage, attract and retain great talent in your business.
More and more people make a decision on where to work based on how well they will be treated at work and what positive impact their work will create. In fact, in a survey of over 10,000 people from the UK, US, China and Australia done by the Innovation group, it was found that:
---
However, 85% believe there is not enough information on businesses to know how sustainable they are. Even though 83% of them would choose a business with a better record of sustainability.
And so with this in mind, B Corp Certification is a fantastic way for customers (both existing and potential) to be able to see what businesses are leading the way.
On top of this, 70% of people said that they would pay more for products or services if they protect the environment. Businesses need to make it easy for people to know quickly if they are a business that cares about sustainability. And becoming B Corp certified is the best way for a business to do this. It empowers people to vote with their money. It makes it easy for people to know that buying from your business is a legitimate way to support a business that is socially and environmentally responsible.
For a business to be certified, it must build B Corp's values into its legal structure – updating their Articles of Association, reincorporating as benefit companies and benefit corporations, or making other structural changes. This ensures that businesses commit to accountability on a long-term basis.
It is therefore vital that any company working towards B Corp certification understands what this means for their business; what must be amended in your company's legal documents in order to pass the B Corp Legal Test before undertaking the The B Impact Assessment (BIA).
Once a business has completed both the Legal Test and the BIA (getting at least 80 points), they are then able to sign the B Corp Declaration of Interdependence, pay their certification fees and become B Corp Certified.
Following that they are required to provide a yearly impact report and update their assessment every three years to maintain certification – all of which allows them to use the B Corp logo on their website, social media channels and marketing; highlighting the company's commitment to social and environmental change to their customers.
---
Gaining B Corp status means that as a business, you are committed to treating people (both inside and outside of your company), communities, society at large, and of course, the environment with respect. With sustainability at the core of the business.
---
It's completely free to fill out a B Impact Assessment to see what your business score is before you decide whether or not you want to go ahead and apply. As well as this, in the UK it is also free to update your articles of association with Companies House and change your legal structure. If you are successful, it is only then that you pay the certification fees and become B Corp Certified.
Most businesses employ a B Corp Consultant or B Leader like myself to help them with this process; to guide them through the process completely and allow them to get the most out of the certification from someone who understands the best way to complete the assessment, and to create and implement company policies, documents, training, processes and systems that will help improve the company's impact, sustainability and assessment score.
We can also advise on how to share that message with your customers through marketing and PR support as well as connect you with potential business partnerships. This ensures that your business gets as much value out of the B Corp certification as possible.
Having completed my B Corp Consulting course with Ryan Honeyman (Author of the B Corp Handbook) and Matt Mayer (from Conscious Brands), I have expert knowledge on all areas of the assessment which includes sections on governance, workers, community impact, environmental stewardship and transparency. Through my company betternotstop I run B Corp Certification Workshops and am always happy to be contacted for a free discussion on how I could help your business with B Corp Certification.
---
If you're interested in learning more about the B Corp process or are looking for support in starting your application, get in touch with Hannah at hannah@betternotstop.com