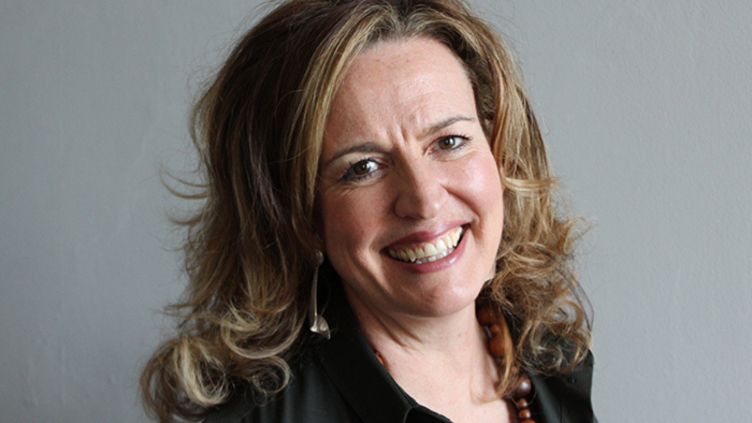 By Alison McRae, Senior Director of Glasgow Chamber of Commerce
Over the last few years I have found great joy in the process of making a really good coffee with freshly ground beans from one of my local coffee houses. I am clearly not alone. As a nation previously known for its tea drinking, the UK has become one of the largest consumers of coffee in Europe over recent years with Britain drinking approximately 98 million cups of coffee per day in 2021 according to the British Coffee Association.
Coffee is also synonymous with cycling, probably largely due to caffeine, which is a mild central nervous system stimulant prompting the release of adrenaline making it perfect for endurance sports. Over recent years it has been well documented how big a fan Sir Chris Hoy is of his coffee-making rituals.
And as the city gets ready to host the 2023 UCI World Cycling Championships from 3-13 August, this couldn't be more topical. For the first time, 13 of cycling's world championship events – including road, track, BMX and many more – will be held in Glasgow and across Scotland, bringing together 2,600 elite cyclists from 120 countries, as well as almost 8,000 additional athletes taking part in mass participation events, making it the biggest ever cycling event.
Building on the success of Plate Up For Glasgow, the hospitality-led campaign during COP26 to highlight the issue of food waste's impact on our environment and local economy, Glasgow Chamber of Commerce has responded to feedback from the participating venues who told us they found one particular food item the trickiest to tackle: used coffee grounds. Heavy, wet coffee grounds add considerable weight to bins and, as a result, to their waste collections bills. As well as increased operational costs for businesses, leftover coffee grounds contribute to climate change as if not processed correctly, they emit huge amounts of carbon dioxide and methane.
Through our Circular Glasgow initiative, we've worked in partnership with the UCI team, Glasgow Life and Zero Waste Scotland to create Grounds For Recycling. The vision is to create a Glasgow movement that inspires and invites everyone to act against food and drink waste. The ambition is to challenge unsustainable and costly business models by demonstrating ways for everyone to maximise the value of coffee grinds as well as highlighting the role of both coffee and cycling in climate change.
Launching on 25 July, coffee enthusiasts will be invited to jump on a bike and visit Grounds For Recycling venues. Over 60 participating sites including SWG3, St Enoch Centre and Drygate Brewing Company joining forces with local roasters such as Dear Green Coffee Roasters and the Good Coffee Cartel to turn used coffee grounds into something better for the planet. Pledging to divert their coffee grounds during the campaign period, they will be collected by e-cargo bike and taken to Glasgow Botanic Gardens where they will be turned into compost to build ecosystems which capture carbon, rehabilitate soil and support wildlife and biodiversity.
With an eye to further down the line, there are plans to look at how our city can add as much value to spent coffee grounds in other ways. More widely known solutions include manufacturing coffee logs and growing mushrooms or using them as natural cleaning and beauty products. However, this versatile resource can also be made into fabric which is perfect for sportswear as it eliminates odours and is fast-drying. Relatively new to market, Rens sneakers and Ochis Coffee Sunglasses are also made from coffee and then of course we have locally born Revive creating the coffee-derived alternative to palm oil.
Grounds for Recycling is in its first iteration, but it is a concept which can be easily replicated in other cities dealing with tonnes of used coffee grinds. It's another practical example of Glasgow trailblazing, showing how local collaboration can be so effective at raising awareness of the opportunities around a significant food waste stream on the back of a major global event.
This article was first published in The Herald on Wednesday 28 June 2023