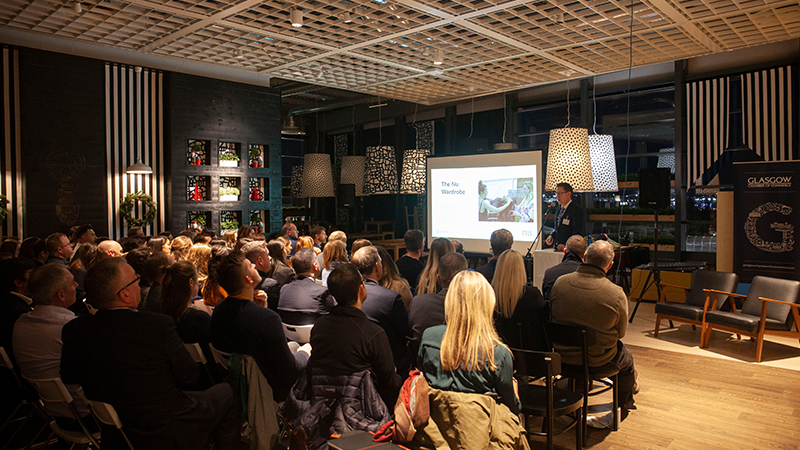 Date: Wednesday 20th April, 4pm – 6pm
Location: Royal Bank of Scotland offices, 110 Queen Street, Glasgow, G1 3BY
About this event 
The Circular Glasgow Network presents a new event series for 2022 – Circular Spotlight Series.
At each Circular Spotlight Series event, guests will have the opportunity to hear from a particular business or learn more about a circular economy theme from our guest speaker(s) before some structured and informal networking.
At this event, we'll be joined by Janet Martin, Director of Commercial Banking at Royal Bank of Scotland who will share some insights into how the bank is supporting the city's ambition to become a circular city and advice for businesses on how to access finance in their efforts to become more circular.
This event is open to anyone from a Glasgow business (of any size or sector) who is interested in growing their network whilst learning about the benefits of a circular economy.
By coming along to this event, you will be added to our Circular Glasgow Network mailing list to attend future events and be invited to join our private LinkedIn group.
To register your place, please fill out the form below.
Thank you for your interest in attending our Circular Spotlight Series event. This event has now reached capacity. Get in touch with circularglasgow@glasgowchamberofcommerce.com if you would like to be added to a waiting list.
---
What is the Circular Glasgow Network?
The Circular Glasgow Network is our way of bringing together businesses across the city interested in how a circular economy can support your business and the city's net-zero ambitions. Businesses can engage with the Network in 3 ways:
Come along to our events and networking sessions
Stay subscribed for a monthly email with circular economy resources, global inspiration and news
Join our LinkedIn group which we'll be using more to share resources, discuss challenges and follow-up conversations after our events. This is also a great way to connect directly with other network members.