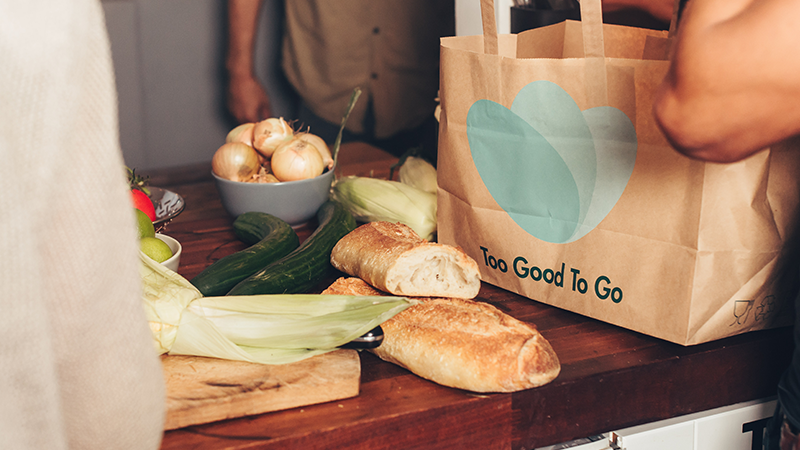 The app that's creating a food waste movement.
Too Good to Go is a mobile app connecting customers to restaurants and businesses in their local area that have surplus and unsold food headed for the bin. Excess food is sold at a discounted price, helping to ensure less food waste is created at the end of each day.
Think tech: Using technology to reach different consumers and tackle the issue of food waste
Collaborate: Creating strong partnerships with hospitality venues is key to the success of the Too Good To Go app.
Rethink the business model: Not only has the Too Good To Go team found a way to create money from a waste stream, but it has allowed hospitality venues to do the same.
30% of global greenhouse gases come from the food and drink industry
Founded in 2015 in Denmark, Too Good to Go was created to combat the problem of food waste. Over a third of of global emissions are a result of the food and drink industry and around 106 million meals are discarded by food service and hospitality companies every year. Enter Too Good to Go. Harnessing the power of technology, their app offers customers a simple way of helping tackle the problem and enjoying some delicious food at great prices!
Join the food waste movement
Customers can download the Too Good to Go phone app to see an array of food businesses and shops with surplus and unsold food. This food, that would otherwise be wasted, is put into a mystery goody bag that customers can purchase for a discounted price. It is estimated that Too Good to Go have now saved 98.6 million meals going to waste since 2016. By connecting people directly to businesses adds value to food that would be thrown away meaning that this is better for business, customers and the environment!
Top tip to become a food waste hero at home: check out the @toogoodtogo.uk on Instagram for food waste hacks and recipes you can use at home.