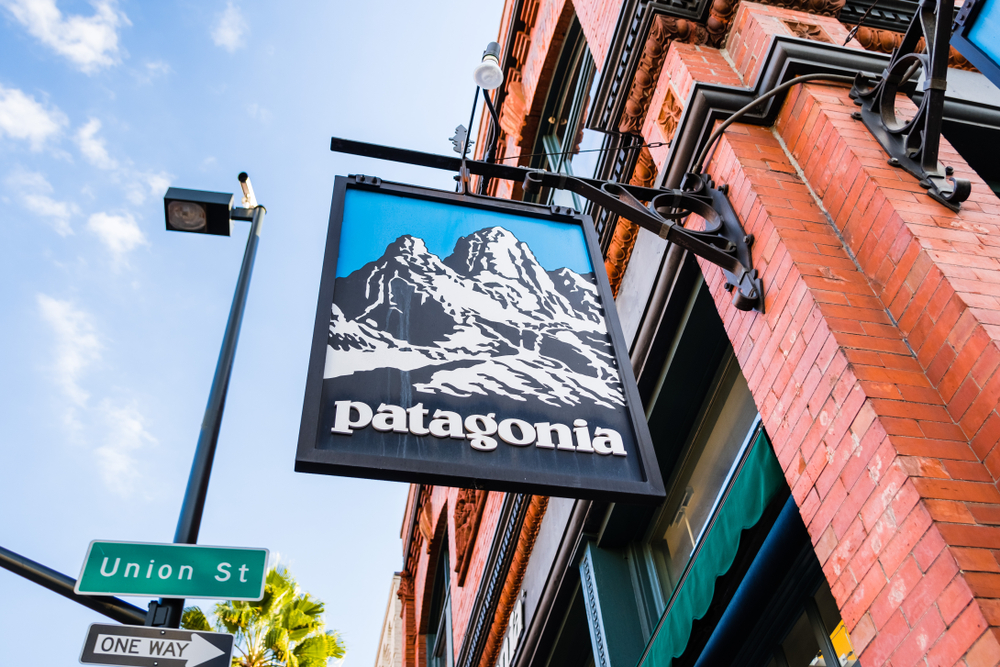 The best jacket is the one you already own
Patagonia is a clothing company with a difference – they are globally recognised for their commitment to protecting our planet. From the resources they use to the reuse of their products, Patagonia uses circular economy solutions through its business to ensure that it has as minimal an impact on our planet as possible.
Rethink the business model: Through a take-back and trade in programme, Patagonia collect and resell items at a discounted price that means less clothing ends up in landfill.
Rethink resources: Patagonia clothing is made from renewable and recycled raw materials.
Responsible design
With only 1% of clothing currently being recycled, Patagonia takes care and pride to design products both with durability in mind and with resources that have less of an impact on nature. For example, the organisation is moving towards products being made with 100% renewable and recycled raw materials, limiting its dependence on virgin raw materials and reducing carbon emissions. They are working hard to achieve this target and as of autumn 2020, 68% of garments were made with recycled materials. They are also investing in Regenerative Organic practices which reduce greenhouse gas emissions and could help trap more carbon than conventional agriculture.
Worn Wear
Worn Wear is Patagonia's hub for trading, sharing and repairing Patagonia gear. If you have an old Patagonia item that is lying around unused, you can trade it in and receive credit towards a another new or used garment. Patagonia also helps you to repair your gear through their repair centre in North America and their repair guides. Since 2005, over 400,000 Patagonia items have been repaired at their Repair Centre.
Patagonia are also committing to:
Using only renewable electricity for Patagonia retail stores, distribution centres, regional and global offices and headquarters by 2020.
Reducing energy use throughout its supply chain, working with suppliers to convert to renewable energy and invest in renewable energy projects to cover the remainder of its carbon footprint.
Investing in other carbon-capture projects, like reforestation, across the globe.
Doubling down on grassroots climate action and support of nonprofits fighting to protect our planet.