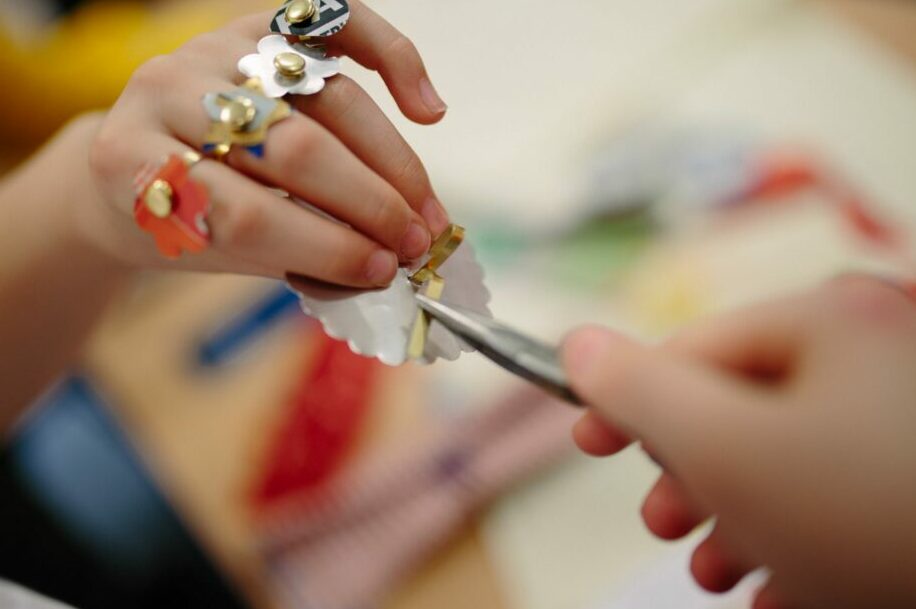 Online circular economy resource for school children
Ostrero is an Edinburgh-based organisation that works to raise awareness of the circular economy in Scotland through mindset change and education.
Collaboration: working with schools and local communities, their Making Circles Online resource is designed to help young people build their understanding of a circular economy and its importance in tackling climate change
Making Circles is a Circular Economy Design workshop for schools across Scotland. Since 2018, Ostrero has worked with over 1,100 children in 30 schools, culminating in two displays of work at National Museums Scotland.
The workshops include an introduction to the Circular Economy and working with a professional designer-maker to design and create objects using circular design principles for a Zero Waste Classroom. This opportunity is cross-curricular and suitable for all departments from P4 to S3. The content has been created with the support of teachers to ensure it is impactful and corresponds to learning outcomes from the Curriculum for Excellence
In 2020, with visits to classrooms unable to take place in-person, Ostrero developed Making Circles Online, a virtual tool suitable for both classroom and home learning. The online resource includes:
An introduction to the Circular Economy;
4 "How To" Circular Design Films;
Studio visits to circular designer-makers Bryony Knox and Mella Shaw;
Details of how to take part in this summer's Making Circles online display in partnership with National Museums Scotland;
Go Circular – ideas for cutting out waste at home and at school
Making Circles Online is totally FREE to use – please share it with any school or home learners interested in the Circular Economy!