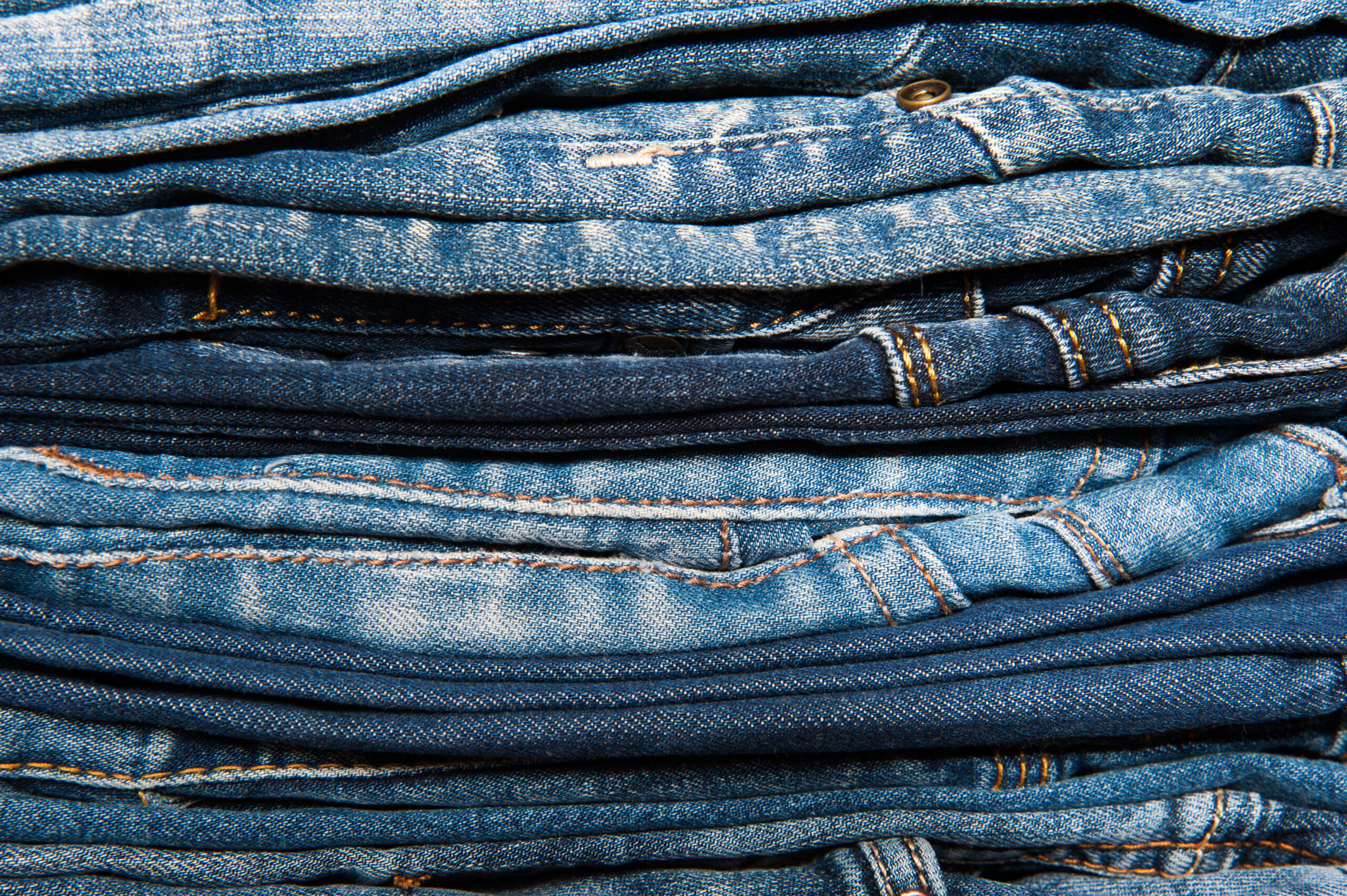 Mud Jeans is a denim brand based in Amsterdam that is disrupting the textile industry with its circular economy approach to fashion. Launching their Lease-a-jeans model in 2013, Mud Jeans has gone on to implement circular economy practices in every area of its business model.
Rethink resources: By using recycled denim, this gives old jeans a new lease on life and saves them from going to landfill. So far, 20,000 pairs of jeans have been saved from landfill!
Rethink the business model: Providing a Product-as-a-service encourages people to own less and the take back scheme means not only can Mud Jeans save on the cost of virgin textile materials, but carbon and landfill savings are made from the denim material that is reused and recycled.
Organic cotton
Mud Jeans use organic cotton which means that there are no chemicals involved when growing new cotton. The soil the cotton is grown on is free from toxins and allowed time to rejuvenate in between harvesting. All of Mud Jeans' cotton is certified by the Global Organic Textile Standard and makes up to 60-75% of their product. The rest is supplemented using recycled cotton which minimises the need for the water and energy needed to grow new cotton – the goal for 2025 is to get this up to 100%! All recycled materials are of Global Recycle Standard, which certifies the safety of customers and the environment.
In addition, products are more widely recyclable if it is made up of one kind of material (monomaterial). Mud Jeans achieve this by using printed labels instead of leather patches and keep the use of synthetic materials under 4%.
Lease-a-jeans model
Customers can purchase jeans full price, but the lease-a-jeans model (or Product-as-a-service) means customers can have new, high quality jeans for a smaller monthly price. At the end of the 12-month lease, the customer can decide to keep the jeans or swap for a new pair. Customers can also opt for the take back scheme where they send the jeans back to be recycled into a new pair of jeans, helping to create a circular business model. This idea of providing a product as a service offers an alternative way of ownership and maximises the use of the product. Recycling the jeans after use ensures those materials are kept within the organisation and kept in use.