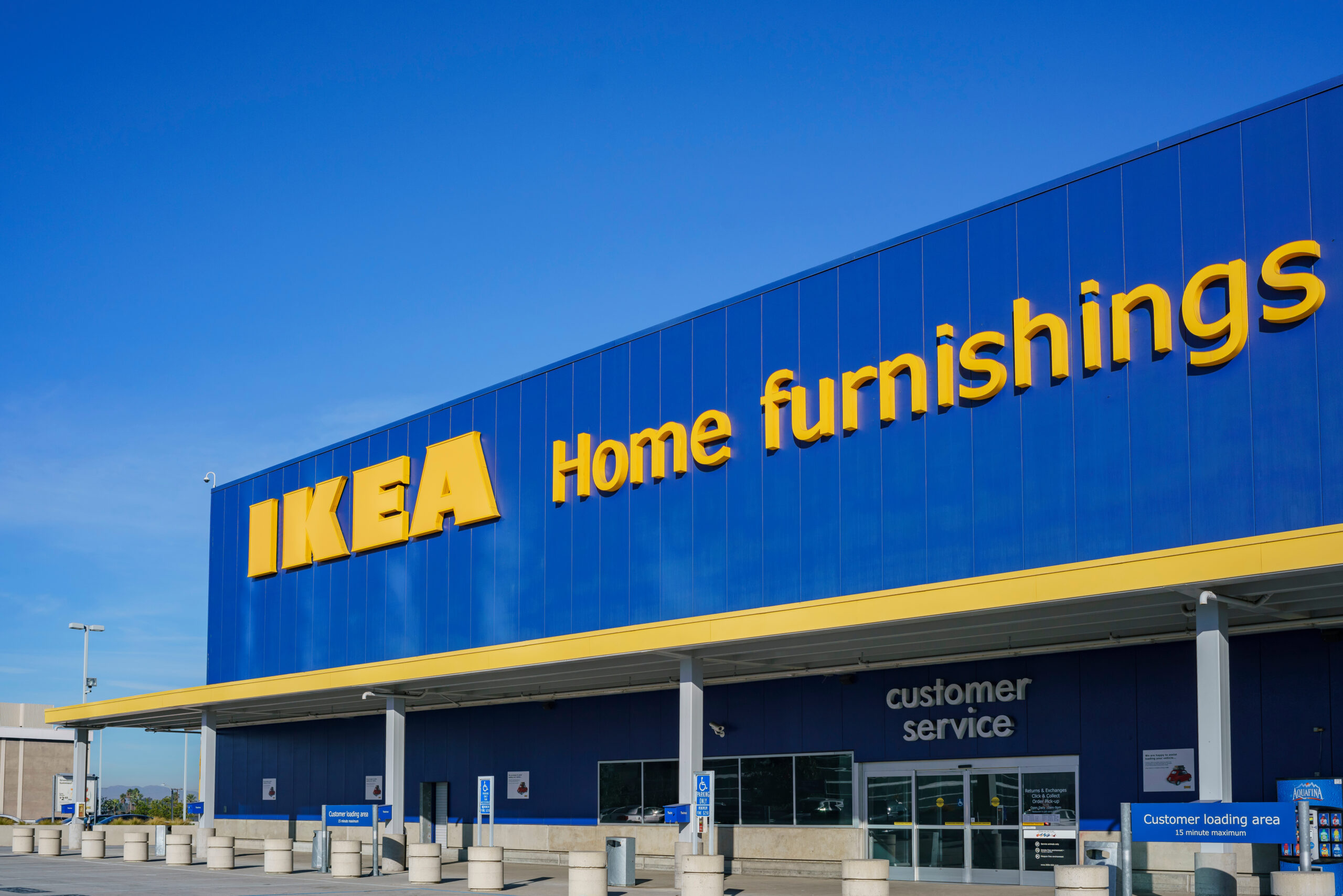 Becoming people and planet positive.
In alignment with the UN Sustainable Development Goals, IKEA, the global retail and furniture brand, have been rethinking their business model to become a circular organisation. This will be achieved through practices that reduce greenhouse gas emissions and adopting a zero waste mindset. IKEA's vision is to grow their business in keeping with circular economy principles. By balancing economic growth with social and environmental responsibility, they hope this can ensure a better and more equal future for people and the planet.
Rethink resources: Their goal is to utilise waste as their primary resource for their products, using only renewable and recycled materials. The buy back and re-sell scheme allows customers to sell their product back after use so that it will have a second life.
Design for the future: Some products have been designed to prolong their lifetime in anticipation of customers changing needs. For example, a baby cot that can be changed into a toddler bed.
Circular Hubs
As part of IKEA's commitment to reducing waste, they have been trialling Circular Hubs in their stores.  These hubs sell products, at a discounted price, that have been used as display items or have been discontinued and products that are damaged but can still be used. This ensures that these products still have a chance at being sold rather than going to waste. In addition, customers can request to buy spare parts for items that they've previously bought. Instead of throwing away a broken item, specific spare parts can be bought to extend the use of that particular product and saves the item from going to landfill.
Buy Back and Re-sell 
The Circular Hubs also sells products which have been resold back to IKEA. The Buy Back and Re-sell scheme allows customers the option to sell their used IKEA furniture back to the store in exchange for store credit. This ensures that these products have a second life and maximises their life cycle.  These resold products also include a pre-loved label which tells the story of where that item came from. The scheme is a great incentive for people to buy second hand products and encourage customers to rethink their buying habits.