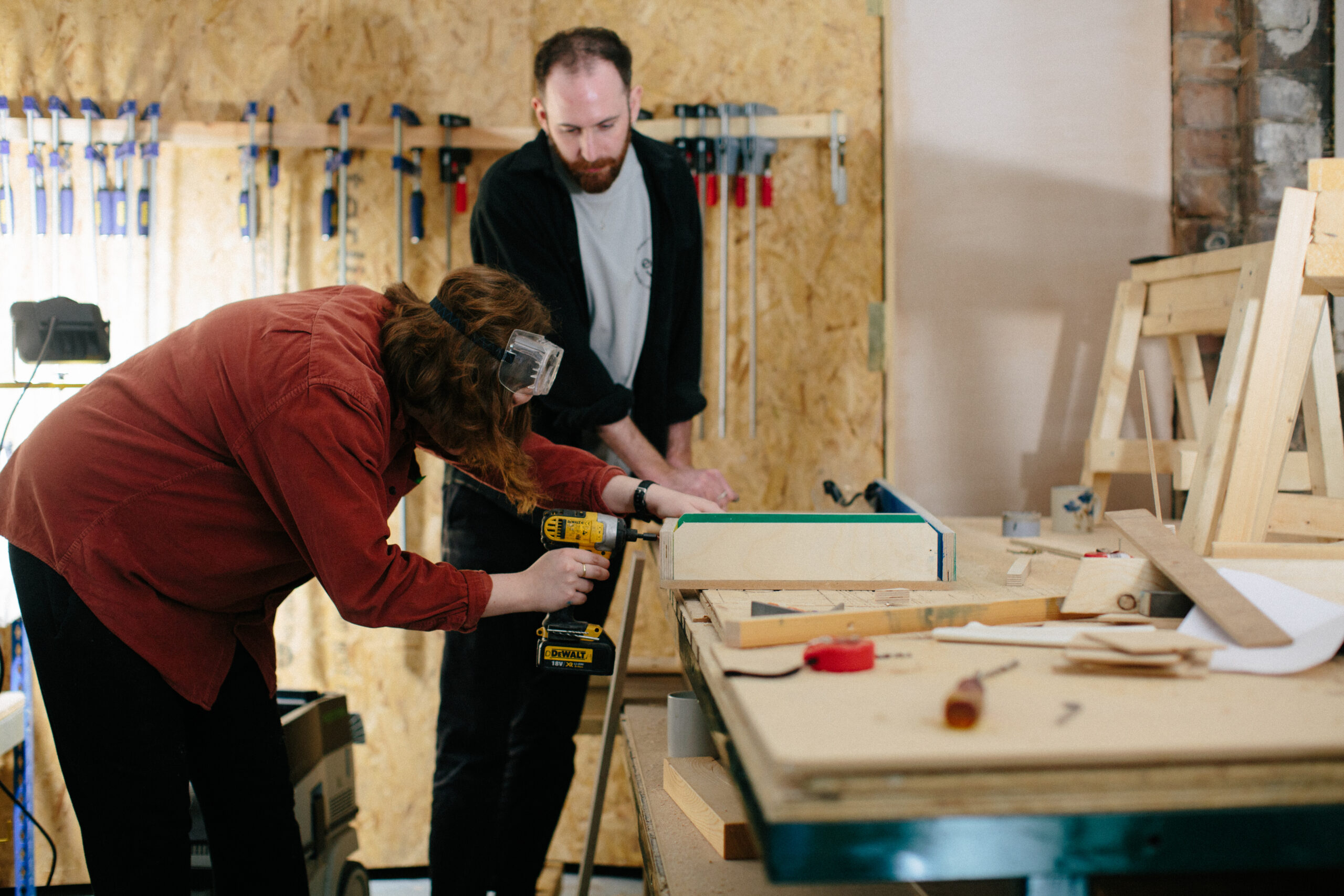 From ownership to sharing: an online library for tools
Glasgow Tool Library is an online, community-run library that lends out woodworking, metalworking, gardening and power tools.
Rethink the business model: Aiming to shift unsustainable behaviours around use and ownership, this 'lending' model means tools and the resources used to make these tools can be kept in use for longer.
Do you have a number of tools taking up space that you only need to use every so often? Or did you know that the average drill is only used for 13 minutes in its lifetime when owned by one person?
Glasgow Tool Library is a community organisation that is challenging the unsustainable relationship we have with owning items. With its online library platform, people can borrow tools only when they need them, helping to free up space in their own homes whilst keeping resources in use for as long as possible.
GTL is built upon the generosity of Glasgow's community and they have committed to reducing waste by only collecting underused and unwanted tools for the library, rather than buying new. Donations are also welcome from organisations that may have a surplus of tools. GTL do their best to maintain and repair their collection of tools in stock and are on hand to give advice on the tools available and how to use them.
Another important aspect of GTL's work is their commitment to and activity within the local community. They run a creative and collaborative programme of workshops, talks and exhibitions which has previously included their monthly Saturday School, a day of workshops focusing on design, art and sustainability.
By using Glasgow Tool Library, people will be helping to support a local community organisation, reduce unnecessary waste headed to landfill, and can also save on costs associated with buying tools from new.