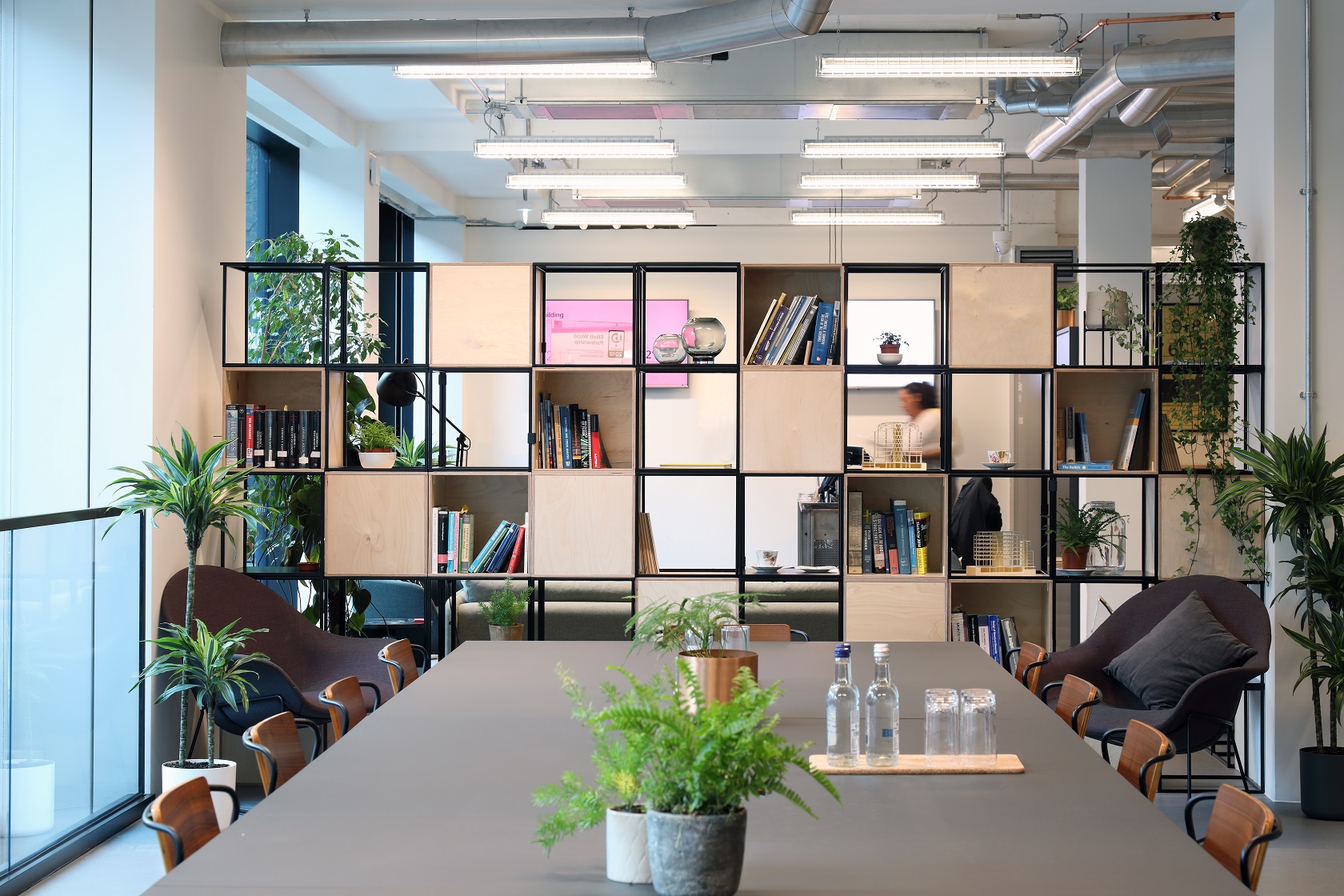 Advocating for sustainable furniture procurement in commercial interiors
Bureau supports business to create a productive, safe, and flexible workspace. An independent workspace solutions consultancy, they provide market leading furniture, carry out office moves and advise on sustainability.
Every year, 10 million tons of furniture is discarded in the EU and the majority goes to landfill.  As a furniture supplier, Bureau is striving for a 'nothing goes to landfill' policy on its projects. Before orders are placed, clients are asked what they will do with the existing furniture (if applicable) before being offered a furniture reclamation service where unwanted furniture and IT is donated, re-used, re-conditioned or re-cycled.  Bureau can then advise and specify the most sustainable options for the client's new workspace fit-out.  Finally, after a typical buying cycle of five years, Bureau can re-engage with the client to sustainably clear their unwanted furniture and IT again.
Rethink resources: through collaboration with their clients, Bureau ensures that no furniture is sent to landfill and is instead reused, remanufactured or recycled
Bureau has spent a lot of time researching the most sustainable options for their clients and have worked with companies like Global Energy Business who are prioritising sustainability in the workplace.  The work Bureau has done has led them to produce a sustainable procurement whitepaper.  Using this knowledge, they deliver presentations to architect and design practices around the UK advising on sustainable procurement. Recently their Sales Director was a guest on the Women in Office Design seminar Furnishing the Workplace, Targeting Carbon Zero.
Closing the loop at the end of a project, their focus is on re-engaging with clients after 5 years (the typical length of the buying cycle) to reclaim the furniture supplied, saving it from landfill.
Client Example – Global Energy Business  
This client set themselves an ambitious goal to become a net zero company by 2050 or sooner.  "Net zero" = achieving an overall balance between emissions produced and emissions taken out of the atmosphere. To deliver this ambition, the client addressed all aspects of their business practice including the sourcing of furniture for their international offices.
Bureau worked with their London-based design company to produce a design guide which rigorously examines the sustainable credentials of all specified furniture for their workspace.  Using the guide, Facilities Managers across their European estate can easily identify the most sustainable furniture specific to their location.