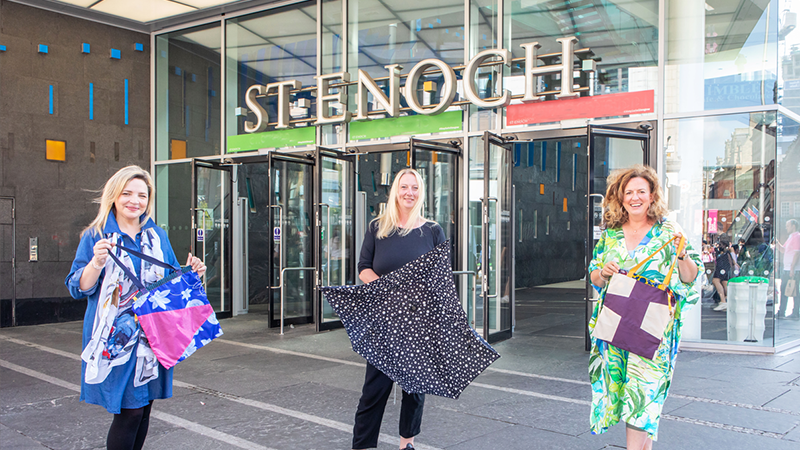 30th August 2021
St. Enoch Centre has today launched a competition to offer free mall retail space to a sustainable Glasgow business to showcase their products to city centre shoppers this autumn.
To mark the 26th UN Climate Change Conference of the Parties (COP26), which is taking place in Glasgow in November, St. Enoch Centre has earmarked retail space for a local business with sustainable or environmentally friendly credentials to display their goods in prime retail space.
The winner will receive a month's free trading space in St. Enoch Centre this October, ideally timed to attract pre-Christmas shoppers.
In addition, the prize winner will receive support from St. Enoch Centre to market their products and reach a wider audience, as well as mentorship from COP26 'One Step Greener' Ambassador and founder of The Clydeside Collective, Sara Thomson.
---
How to enter
Entry deadline: Sunday 19th September
Open to: Any business with sustainable or environmentally friendly credientials
How to enter: Please create a short pitch, either as a written email or a short video (of no longer than two minutes) explaining your business and products and how they would benefit from winning the prize.
Send your submission to enquiries@st-enoch.com
---
---
The competition is being held in partnership with Circular Glasgow, an initiative of Glasgow Chamber of Commerce and The Clydeside Collective and is the latest example of the centre's on-going commitment to sustainability.
St. Enoch Centre currently partners with, and is home to two leading sustainable enterprises, The Clydeside Collective, an ethical shopping experience which reclaims and resells items that may otherwise have been destined for landfill, and ApparelXchange, a social enterprise dedicated to reusing, repairing and recycling school uniforms and other childrenswear.
Anne Ledgerwood, Centre Director for St. Enoch Centre, said: "St. Enoch Centre has a long and proud tradition of working to help the environment, and we're looking forward to welcoming and supporting another sustainable business to our growing retail space this autumn.
"Our competition with Circular Glasgow and The Clydeside Collective is an exciting opportunity for businesses to boost their visibility and thrive in a bustling retail environment in the heart of Glasgow."
Sara Thomson, Founder at The Clydeside Collective, said: "As an ambassador for COP26, I'm dedicated to tackling climate change.
"St. Enoch Centre's commitment to sustainability is second to none, and I can't think of a better base for The Clydeside Collective to grow and develop. I'm thrilled to be in a position to help our competition winner on the next stage of their journey."
Circular Glasgow has been a longstanding supporter of St. Enoch Centre's green ambitions, and welcomes the initiative aimed at bolstering Glasgow's circular business network.
Alison McRae, Senior Director at Glasgow Chamber of Commerce added: "Glasgow is a city renowned for innovation, its expertise across a range of industries and of course trade.  We're delighted to partner with St. Enoch Centre and The Clydeside Collective on this super opportunity which we hope will support the development of another leading circular economy business within this great Glasgow retail centre."