Making a difference one dish at a time
Are you a Glasgow based business looking to drive revenue, footfall and sustainability within the hospitality and food service sector?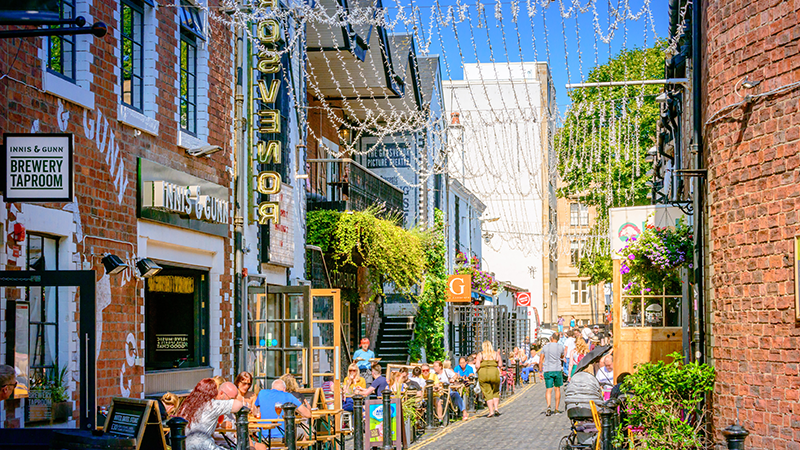 Plate up for Glasgow is a hospitality industry led month-long campaign in the lead up to COP26. The campaign will look to encourage Glasgow based businesses within the food and drink sector to offer diners a zero-waste dining option throughout the campaign period.
Why participate?  
Fronted by Glasgow Chamber of Commerce through its Circular Glasgow initiative, in partnership with Eusebi Restaurant and Deli and Experience Glasgow Food and Drink, Plate up for Glasgow's vision is to create a Glasgow movement to inspire and invite everyone to act against food waste.  The ambition is to challenge traditional and often wasteful dining out or take away business models with the aim of sending as little food waste as possible to landfill.
During the pandemic, our city's hospitality industry has found itself having to innovate, adapt and re-evaluate, where possible, in a bid to survive. Another noticeable shift has been businesses taking the time to look at their supply chains and food resource journey.   
Most of us don't realise it, but wasting food is a major contributor to climate change. It isn't just the leftovers on our plate to consider but the many resources that go into producing our food!  We are encouraging businesses and consumers alike to get involved with the Plate up for Glasgow project as our city continues to deliver innovative circular business solutions – with its great chefs, cooks and restaurants in the build up to COP26.  
If we all adopted just one small change, we'd dramatically reduce the amount of food waste ending up in landfill, making a significant difference with minimum effort.
Alison McRae
Senior Director, Glasgow Chamber of Commerce
Click on the logos below to learn more about the Plate up for Glasgow partners