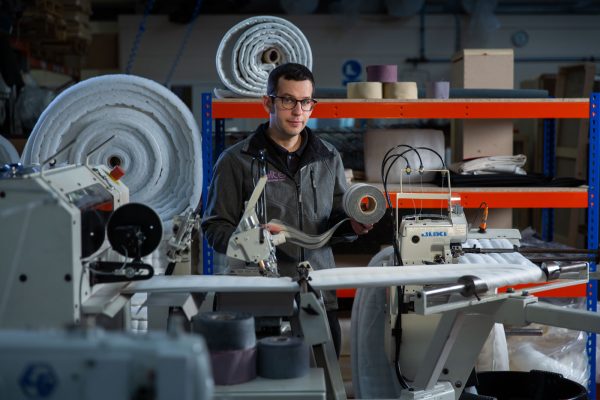 16th July 2020
Businesses in Glasgow keen to reduce their environmental impact and help futureproof their operations can now benefit from new and improved support from Scotland's circular economy experts.
Zero Waste Scotland has introduced a refreshed Circular Economy Business Support Service – delivering tailored, one to one support to small and medium-sized enterprises across all sectors in Scotland.
The service has already supported more than 180 businesses to develop and embed circular principles in the four years since it was first established.
The new programme will build on the successes of its predecessor and offer a more flexible array of support to SMEs, from those at the very start of their circular economy journey to those that are ready to launch.
Elite Contract Furniture was one of the first companies to benefit from the Circular Economy Business Support Service. "We want to be a circular business but we're just at the start of our journey," explained Elite's director, Greg Winston. "We've been manufacturing since 1954 but the circular economy is something new to us."
Based in Hillington, Elite Contract Furniture operates a start to finish furnishing service for clients from hospitality to healthcare – including design, manufacture and installation of beds, headboards and soft furnishings. As a family-run business with a strong focus on quality products built to last, the team at Elite turned to Zero Waste Scotland for advice and support on evolving their processes to have the least environmental impact possible – and tackling the 'planned obsolescence' so often encountered in consumer goods.
Dedicated support from Zero Waste Scotland has helped Elite identify and implement more sustainable ways of working, get started in brand new markets and establish contacts in those areas. The company is investigating making the components of its mattresses more easily recyclable while also seeking to find a better route for their scrap fabric. Elite are now sending all virgin scrap fillings and fabrics back to the supplier (backloaded onto their vehicles) to be turned into new fillings. This has reduced their waste dramatically.
If you'd like to find out more about the service, get in contact with our team here.