Hosted by Glasgow Chamber of Commerce, the Climate Chamber Mission is a virtual international trade and knowledge exchange event. It aims to connect sustainable and low carbon conscious countries, circular cities and businesses seeking to build international partnerships and deliver on ambitious climate targets.
Providing an opportunity to share sustainable and circular business models as a means of tackling global challenges, over two hundred businesses, across thirteen countries, will come together during the first week of COP26. The Climate Chamber Mission allows organisations to inspire, collaborate and share best practice.
Working at both a country and city level, the Mission will engage with the British Chambers of Commerce Network, as well as expert led Circular Economy organisations in pioneering Circular Cities. Each British Chamber and Circular organisation, will be offered the opportunity to invite up to ten leading businesses to join their Mission delegation.
Supported by Glasgow Chamber of Commerce, the British Chamber of Commerce network will seek to invite sustainable, green and/or low carbon organisations. These companies will have strong climate ambitions and are striving to do business without negatively impacting the environment, economy, community or society as a whole.
Supported by Circular Glasgow, a Glasgow Chamber of Commerce initiative, Circular Cities will invite organisations who operate with the specific aim of minimising waste and maximising resources. These circular strategies could include long-lasting design, maintenance, repair, reuse, re-manufacturing, recycling and up-cycling.
Across the two days, participating businesses will join inspirational keynote speakers, bespoke expert forums, business to business meetings, networking with peers and site visits, for those in Glasgow.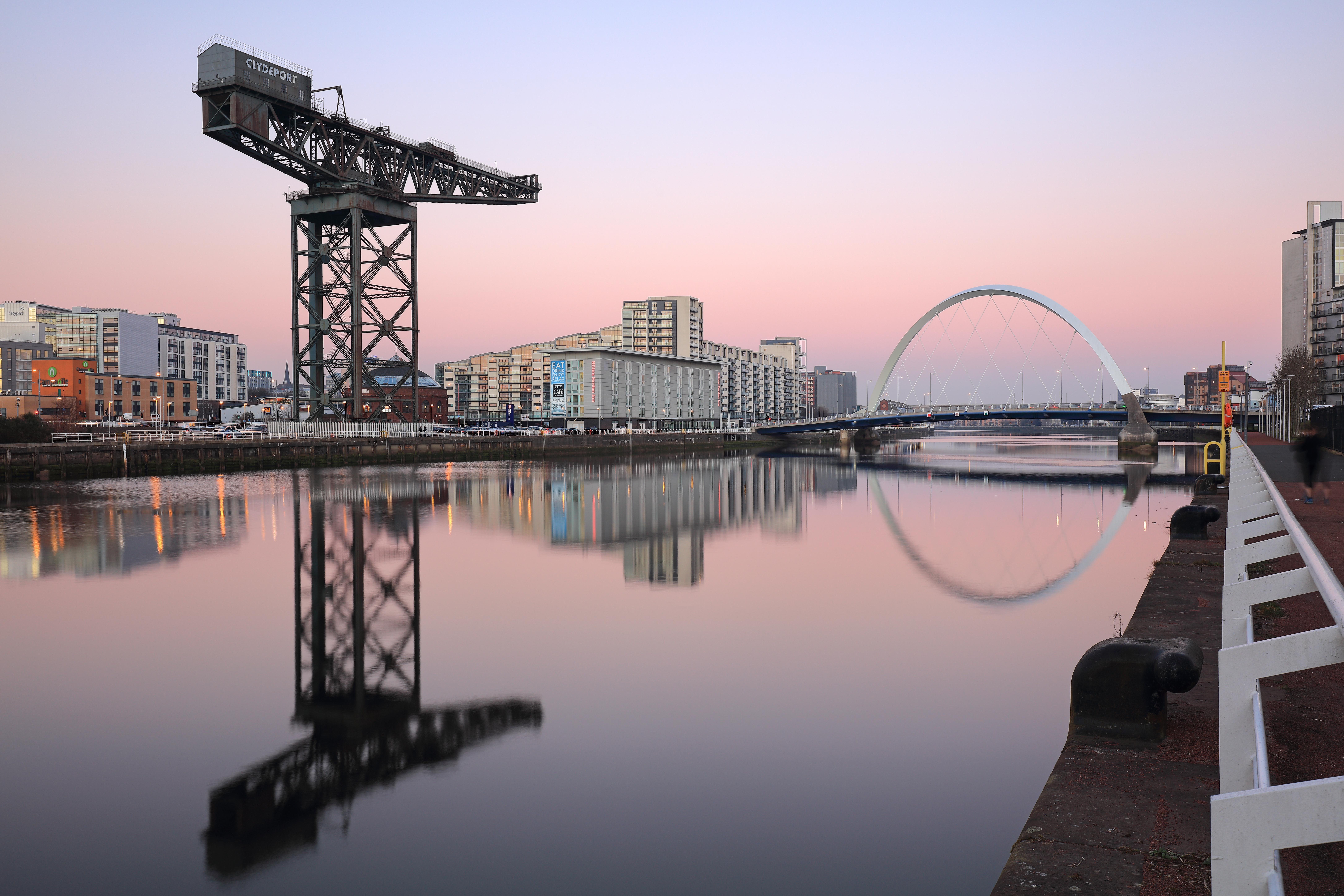 Sustainability and Circular Economy themed, the Climate Chamber Mission will focus on the following sectors:
Built environment and Construction
Events and Conferences
Green Finance
Fashion and Retail
Food and Drink
Low carbon and Renewables
Manufacturing and Engineering
Transport
Invite only, your host organisation will confirm your participation fee directly. This will provide access to all main stage events, breakout sessions, networking, and business to business meetings between fellow delegates. If companies travel to Glasgow, there will be the opportunity to visit circular and sustainable businesses around the City.
On registration, companies will be asked to create their own 'online' profiles, as well as complete a series of questions relating to their international, sustainable and circular ambitions. Company profiles will be visible to all participating businesses and will help delegates identify who they would like to meet with during the business to business sessions.
Benefits to your business
Participate in COP26 and demonstrate a real commitment in supporting the UN Sustainability Development Goals.
Connect with over 200 international businesses from 13 countries, all seeking to build international partnerships and achieve a more sustainable and decarbonised economy.
Through collaboration, increase export and business growth opportunities.
Network directly with national and international peers in knowledge exchange, sharing best practice and facilitated solutions focussed discussions.
Gain ongoing support around circular strategies and business sustainability, including your climate targets, via your Chamber and Circular Expertise network.
Remain connected with delegates post the event by joining the online Mission community.