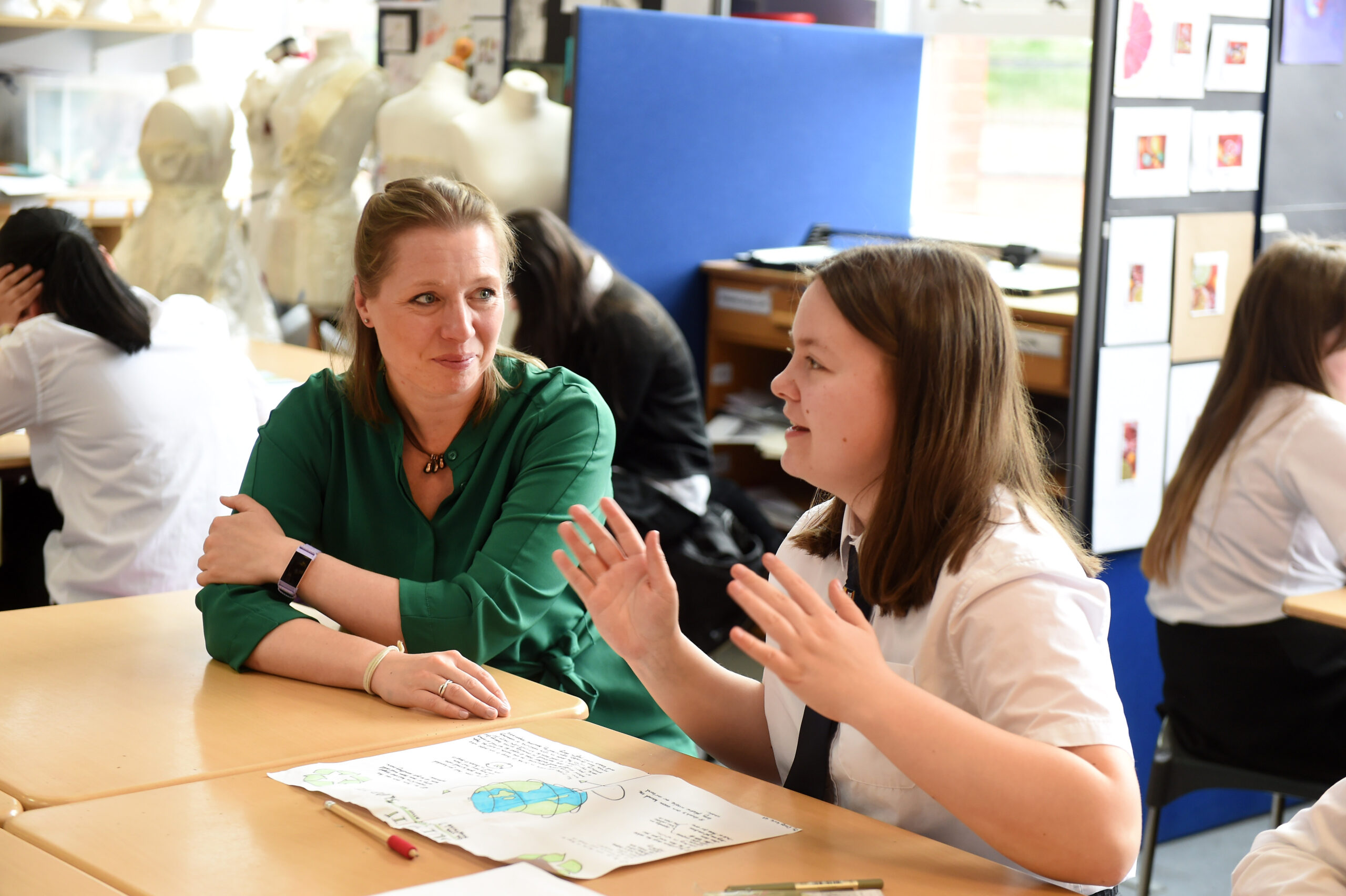 Businesses across Glasgow city region are being asked to become Climate Heroes, helping young people develop the skills needed for the future sustainable roles which will help tackle the climate crisis.
Developing the Young Workforce (DYW) Glasgow is looking for at least 100 industry partners and passionate individuals who have experience working in roles supporting the new circular and green economy, and those who can showcase the skills required for young people to enter the jobs of the future through real-life examples.
Climate Heroes do not need to come from a traditional 'green' or 'circular' business. DYW Glasgow is looking for individuals from all sectors of the economy to come together and shape the curriculum, demonstrating that all industries have a role to play in realising Scotland's climate and net zero targets.
The initiative is part of My Climate Path, led by DYW Glasgow and part of the Scottish Government's Young Person's Guarantee, supporting 16–24-year-olds with the skills they need for the jobs of the future.
Each Climate Hero will be matched with a school in the Glasgow City Region for 12 months based on individual skillsets, and will be supported by a DYW Climate Heroes Coordinator and the wider network to develop a plan for working with the young people. This might include careers advice, hosting workshops and challenges, offering industry tours, attending careers fairs, and giving real-life examples to enhance the school curriculum.
The Climate Heroes will also be asked to offer meaningful work experience in a role that has impact towards sustainability, allowing young people to take one step closer to entering the world of work and making a difference towards addressing the climate emergency.
The initiative is also set to give employers access to a motivated and informed talent pool of young people, while giving businesses the chance to be part of the COP26 legacy project.
Alison McRae, senior director at Glasgow Chamber of Commerce, which hosts DYW Glasgow, said: "Climate Heroes is a fantastic opportunity for business leaders from all sectors of the economy who have been making demonstrable progress within their business towards the climate challenge to get directly into schools, ensuring that our young people have the right skills needed to get into the emerging circular and green jobs of the future, as well as helping to influence the curriculum.
"We're launching the Climate Heroes initiative across the eight council areas in the Glasgow City Region as part of a wider educational legacy project for COP26. This will allow our young people to benefit from business expertise and develop the skills which that industry needs so they too can take a hands on role, and make their own contribution towards tackling the climate emergency.
"Climate Heroes is going to be so important to support our young people whose career prospects have been hit hard by the pandemic. The initiative will enable young people to get back on their feet, gain valuable first-hand work experience and understand the benefits of, and opportunities for, working within businesses who are leading the way to help make a better future for all."
For more information and to apply to become a Climate Hero, please visit: https://myclimatepath.scot/climate-heroes/